The Stallions are participating in the upcoming 2019 Water Cube Invitational Swim Meet in Beijing on November 30th, competing against 38 other teams from international schools and swim clubs. A total of 1058 competitors will be vying for top positions in 2978 individual events and 144 relay events.
The Stallions will be represented by 48 swimmers competing in 144 individual events. The swimmers train 4 to 5 days a week, swimming up to 4000m daily to accomplish their personal goals. They enjoy swimming alongside their friends despite the strenuous training by Coach Sun, Coach Du, and Coach Zhu. The Stallions Swim Team is great at a large variety of different strokes. They try their best during training, striving to keep up or overtake the swimmer in front of them.
The Stallions are excited to be participating in this meet. They are confident they will be able to achieve their personal best. Specifically, they are aiming for gold medals in the Ages 9-10 Girls' 4X50m Freestyle Relay, Ages 11-12 Girls' 100m Backstroke, Ages 13-14 Boys' 100m Breaststroke, and Ages 15 & above Boys' 50m Freestyle.
We spoke to Sissi Ko (Grade 2), Sara Bosshart (Grade 5) and Alex Xue (Grade 8) on their goals for the meet and how they are training to achieve their goals.
👇🏻👇🏻👇🏻
What is your goal for the swim meet?
Sissi:I want to achieve 46 seconds for 50m breaststroke.

Sara:Get a medal and beat my personal records.

Alex:I want to beat my personal records and do the schoolproud.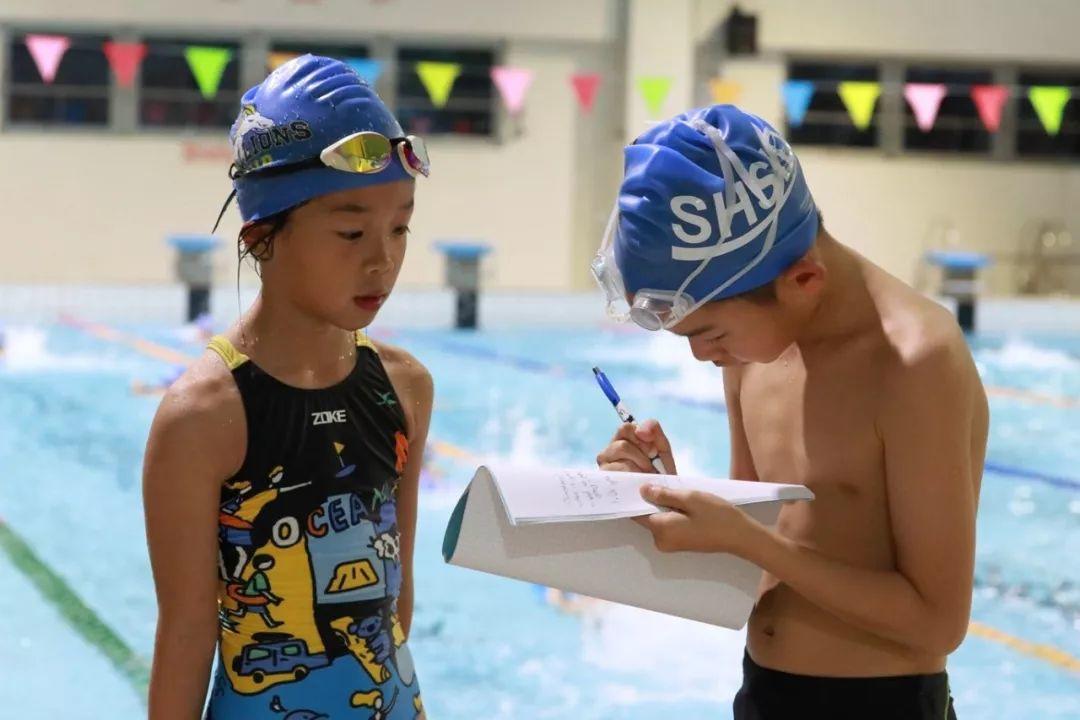 What effort are you putting into training sessions to make sure you achieve your goal?
Sissi:I will keep up withthe team and overtake them when possible.
Sara

:I am trying harder and putting a lot of effort into training.
Alex
:
I will swim with 200 percent of my effort all the time.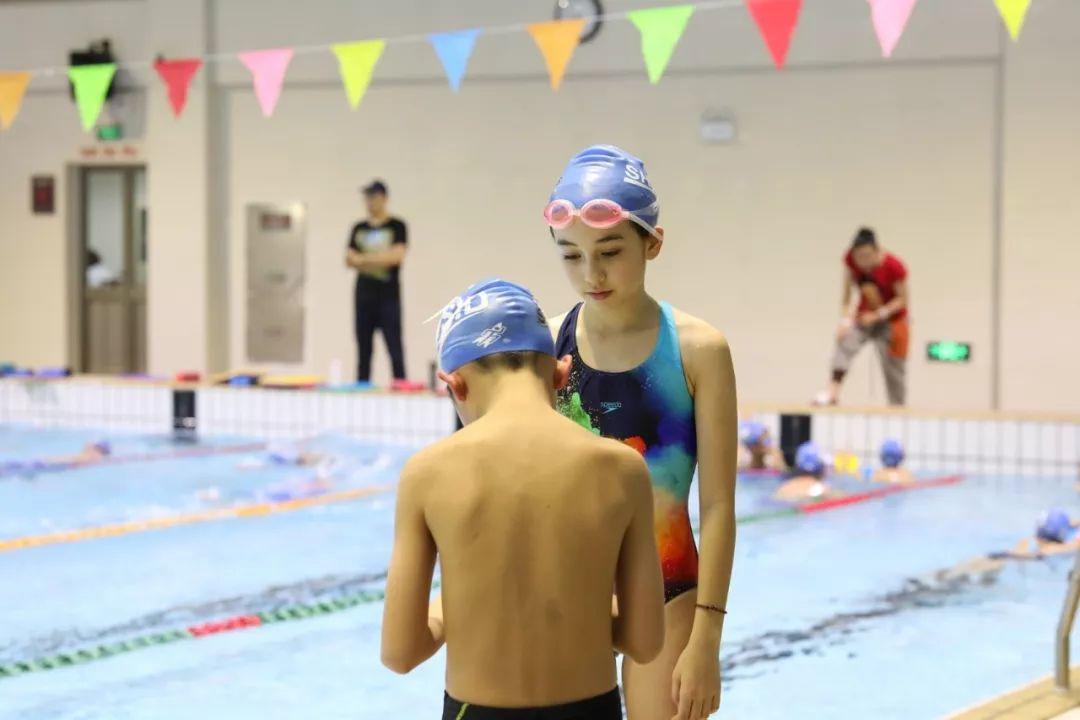 Do you like swimming? Why or why not?
Sissi:I like swimming because I can be with my friends and patient coach.

Sara:Yes, because even though it is tiring, I feel like it pays off during the race.

Alex:Yes, because I can be competitive and use all my effort.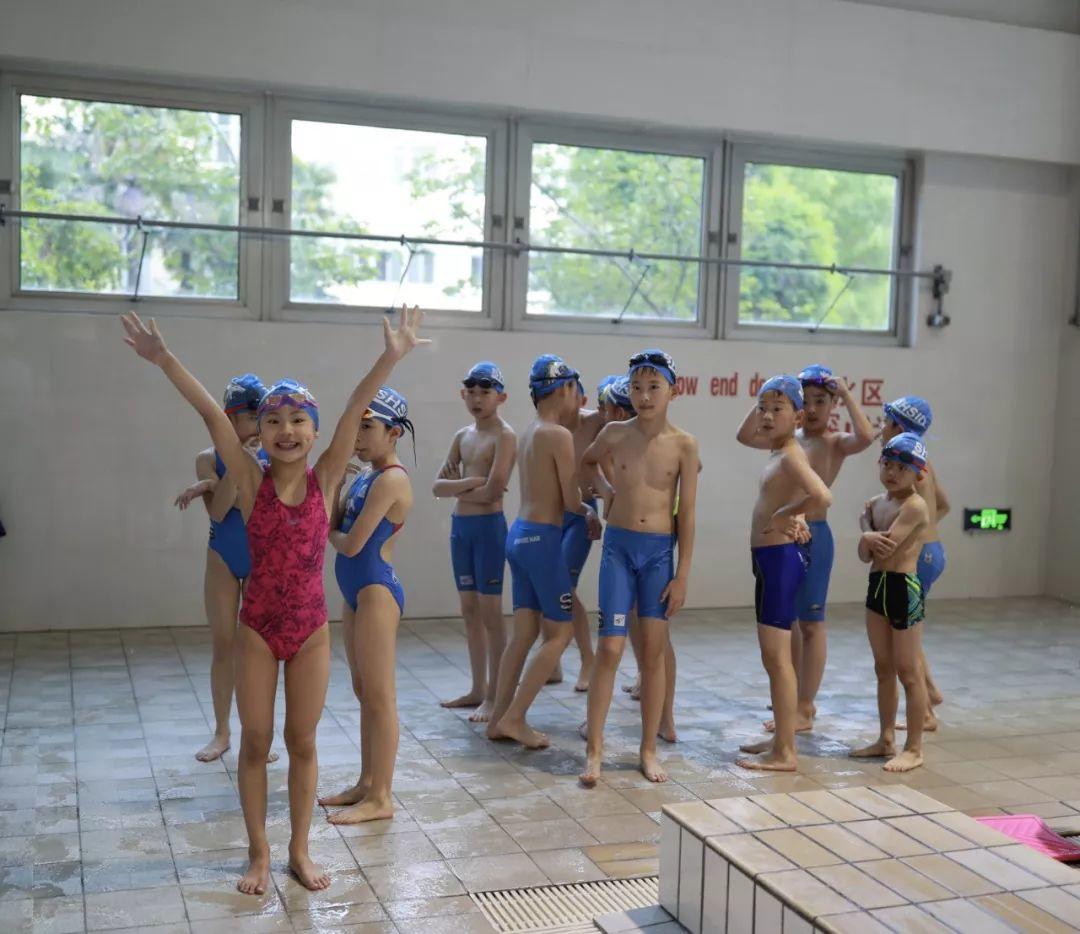 Here's wishing the team will outdo themselves!
上中国际游泳队将参加2019年11月30日在北京举行的2019年北京水立方游泳邀请赛,与来自国内38所国际学校和游泳俱乐部的代表队,共计1048名游泳运动员,一起角逐2978个个人单项和144个接力项目的比赛。
上中国际游泳队将派出48名参赛者,参与144个个人单项的比赛。
这些运动员每周坚持4至5天的水上训练,每天训练量多达4000米,希望借此来实现他们的个人目标。
在训练期间,他们都非常喜欢在杜教练,孙教练和朱教练的悉心指导下与朋友们一起完成训练计划,上中国际游泳队擅长各种不同的泳姿。
这些运动员在所有练习中都会竭尽全力,努力跟上或赶超前面的队员。
上中国际游泳队对即将到来的这次比赛感到兴奋不已,他们相信自己将能够突破自己最好的成绩。
特别是在9-10岁的女子4 * 50m自由泳接力,11-12岁的女子100m仰泳,13-14岁的男子100m蛙泳,15岁及以上的50m男子自由泳比赛中有冲金的希望。
为了了解队员对此次比赛的目标和所做的努力,我们访问了高霈玺(二年级)、阮枫舒(五年级)和薛喆远(八年级)。
薛喆远:
我想打破我的个人最好成绩,并为学校争得荣誉。
2.你在训练课程中会付出什么努力来确保您实现目标?
阮枫舒:
我正在加倍努力,并在训练上付出了很多努力。
薛喆远:
我将全力以赴,付出200%的努力完成每一个项目。
高霈玺:
我喜欢游泳,因为我可以和我的朋友以及耐心的教练在一起。
阮枫舒:
是的,因为即使再累,我依然可以在比赛中有所收获。
薛喆远:
是的,我可以保持竞争力,竭尽所能去实现我的目标。
在此祝泳者们超越自己,赛出好成绩!
让我们向更高的目标进发!
Written by Anderson 5(2), Tina