Together
Charity / Love / Warmth
On November 21st, 2019, the middle school charity fair was launched at SHSID. Apart from 6th to 8th graders from SHSID, students from East Shanghai High School were invited to join the festivities.
In order to organize a joyous and impressive charity fair, teachers had started preparation from the beginning of October, parents had also actively participated, everyone contributed to the preparations.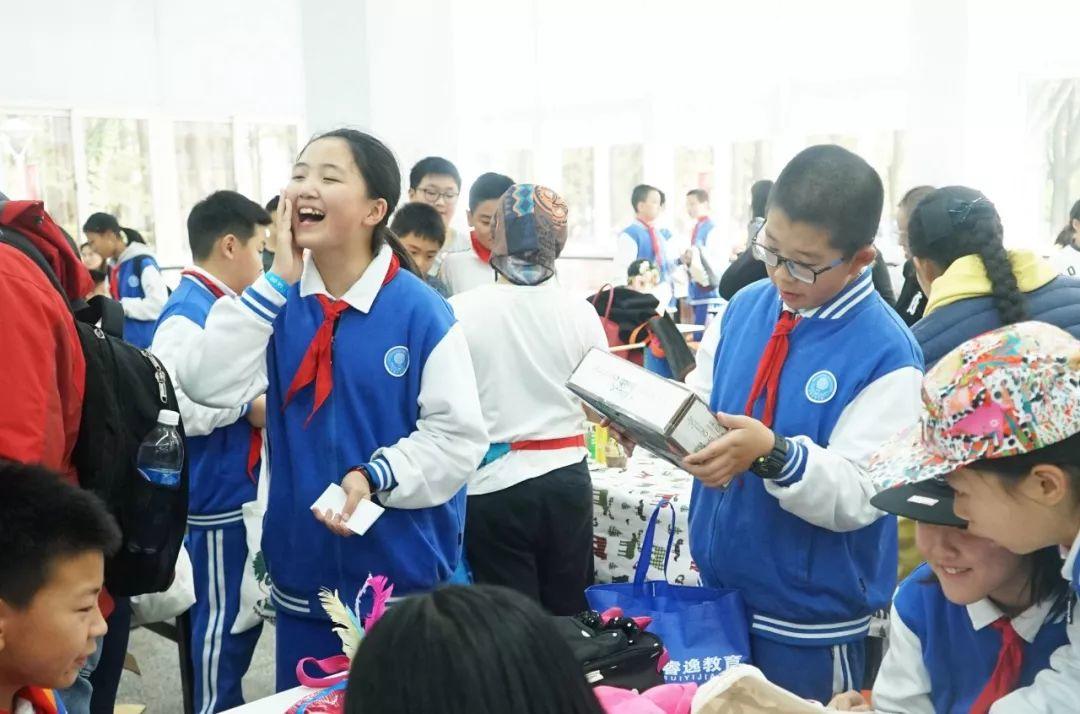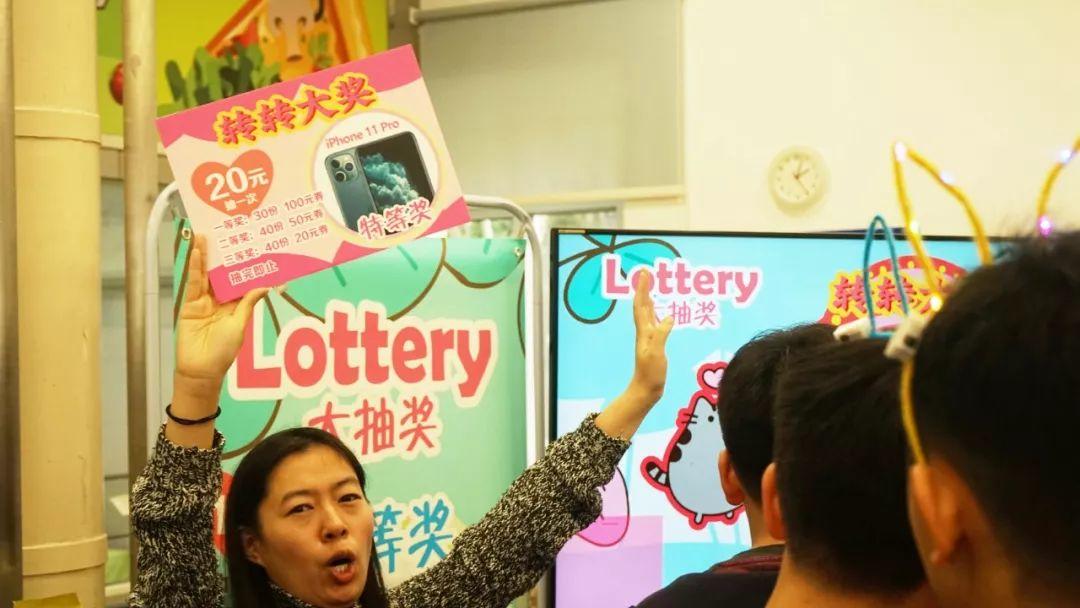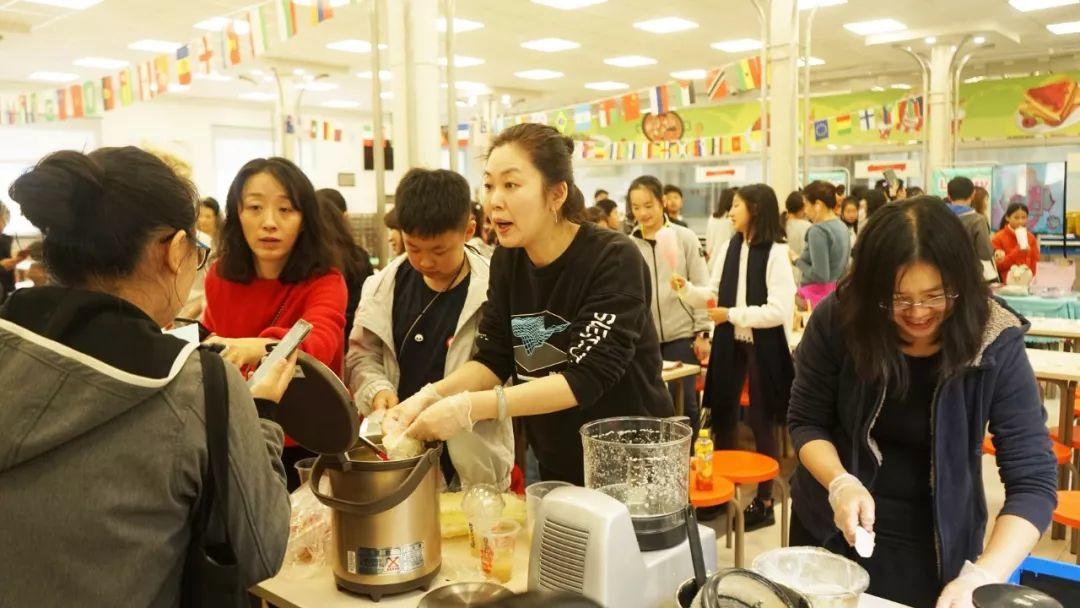 During the fair, numerous students joined the queues in front of the booths. Students were selling a wide range of things, including homemade desserts and distinct stationeries. These booths successfully were innovative, entertaining and, most importantly, able to raise money for charity.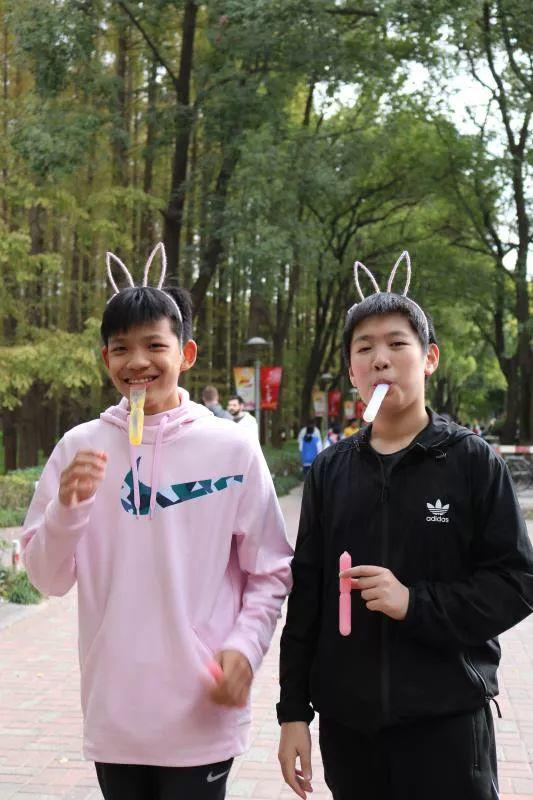 Different from the previous years, the charity fair of this year included not only booths organized by students, but also a charity carnival. Activities like charity long-distance running, plank, push-ups, and rope-jumping had attracted many students and teachers to join. Intellectual games like the spelling contest, Rubik's cube challenge, and trivia were also popular among students and teachers. Students in uniform from East Shanghai High school can also be seen everywhere. They actively participate in various activities of the fair. This event provided a good communication platform for the students of the two schools.The charitable funds collected from the fair will be donated to charitable bodies to help children living in poverty to create more possibilities for their future.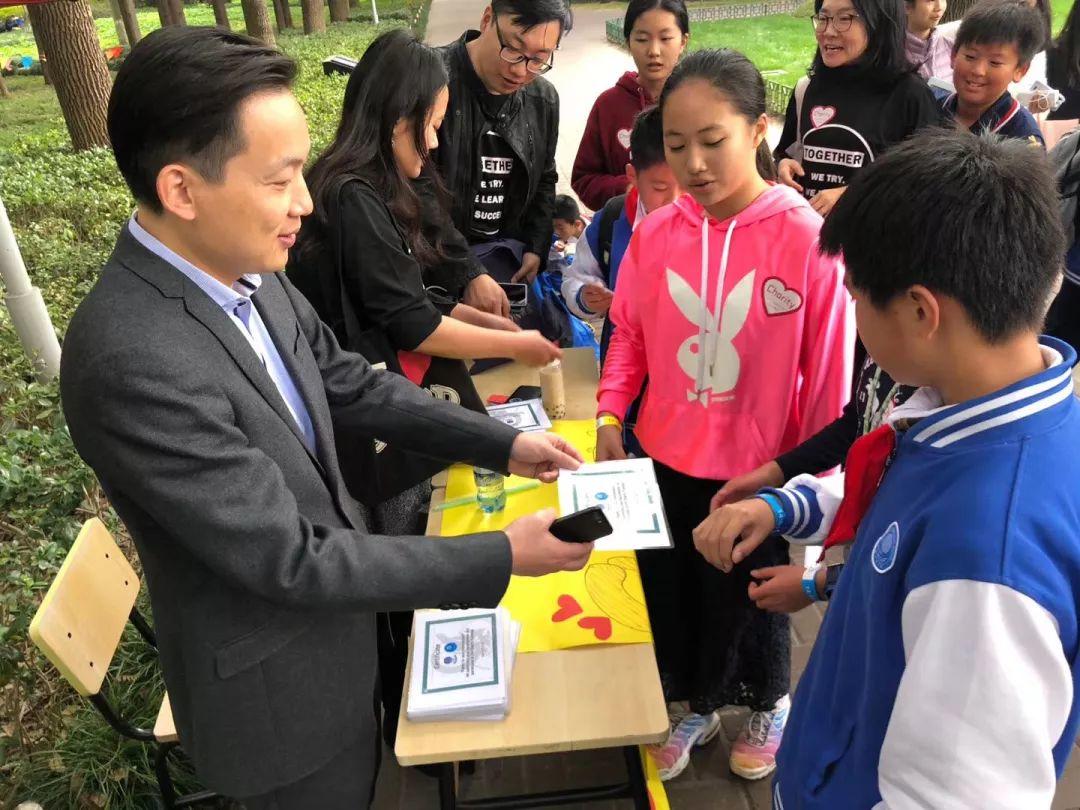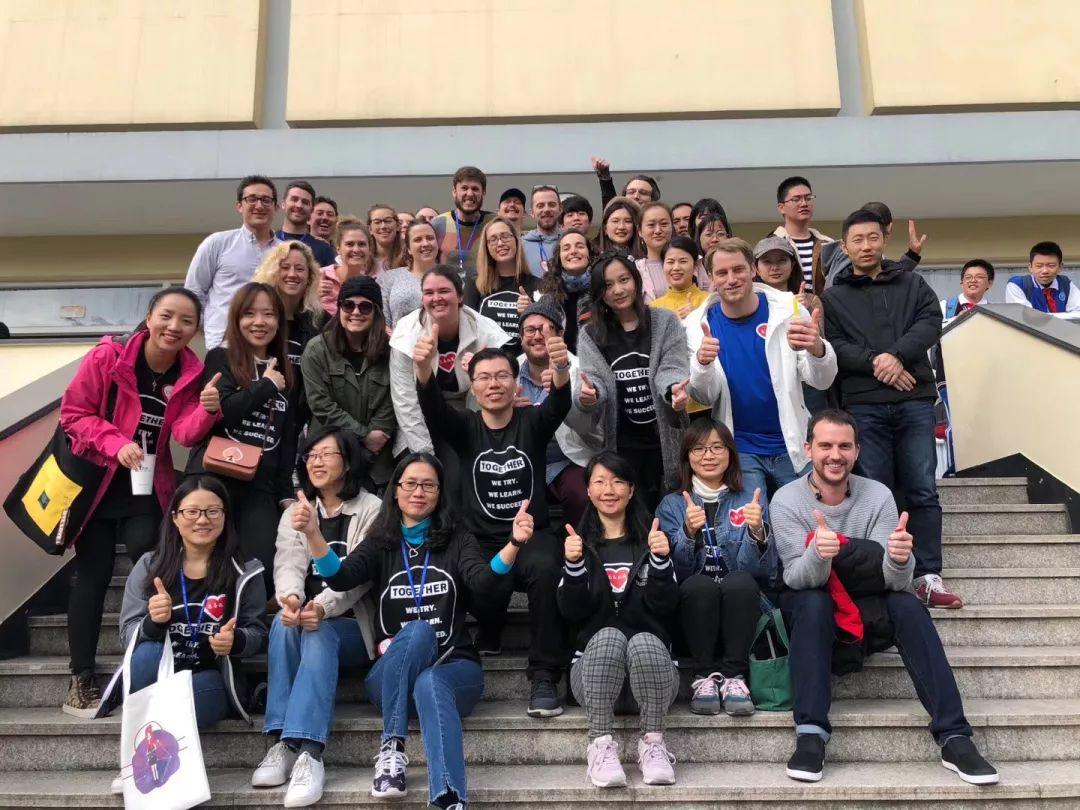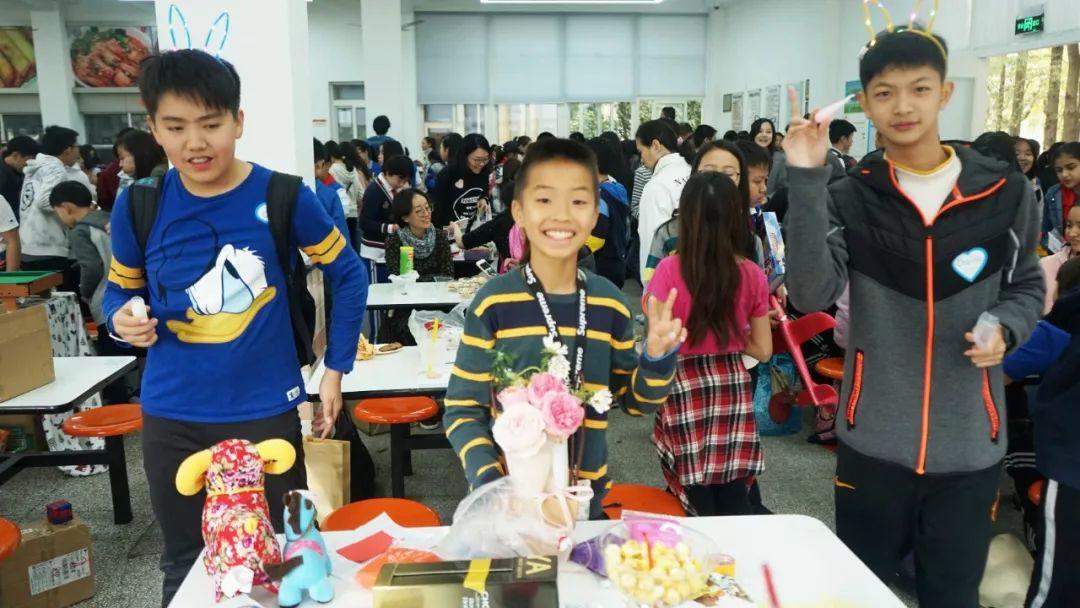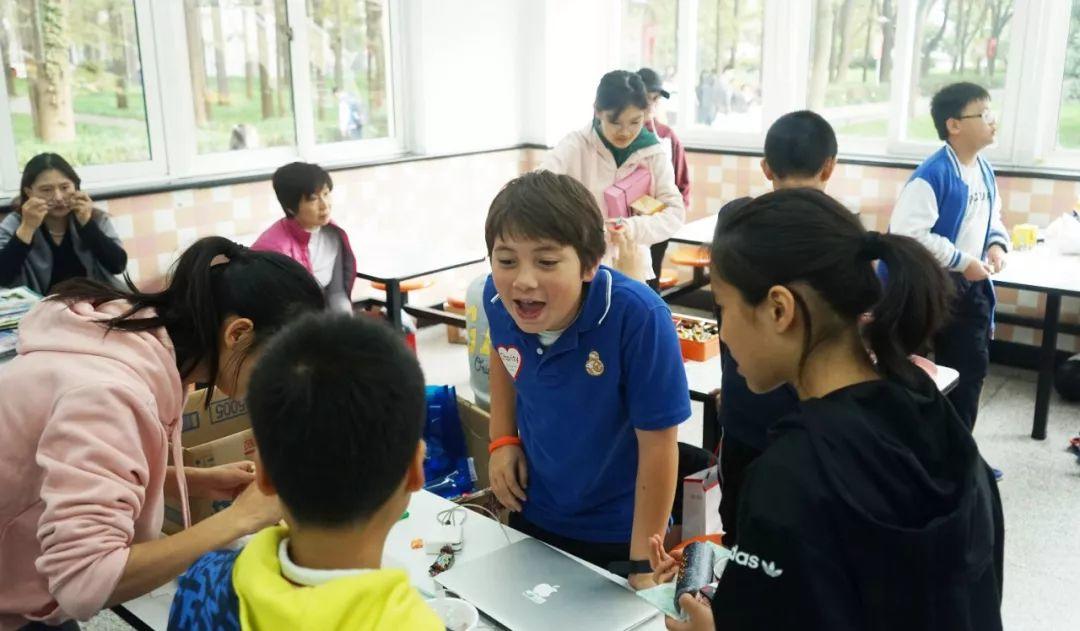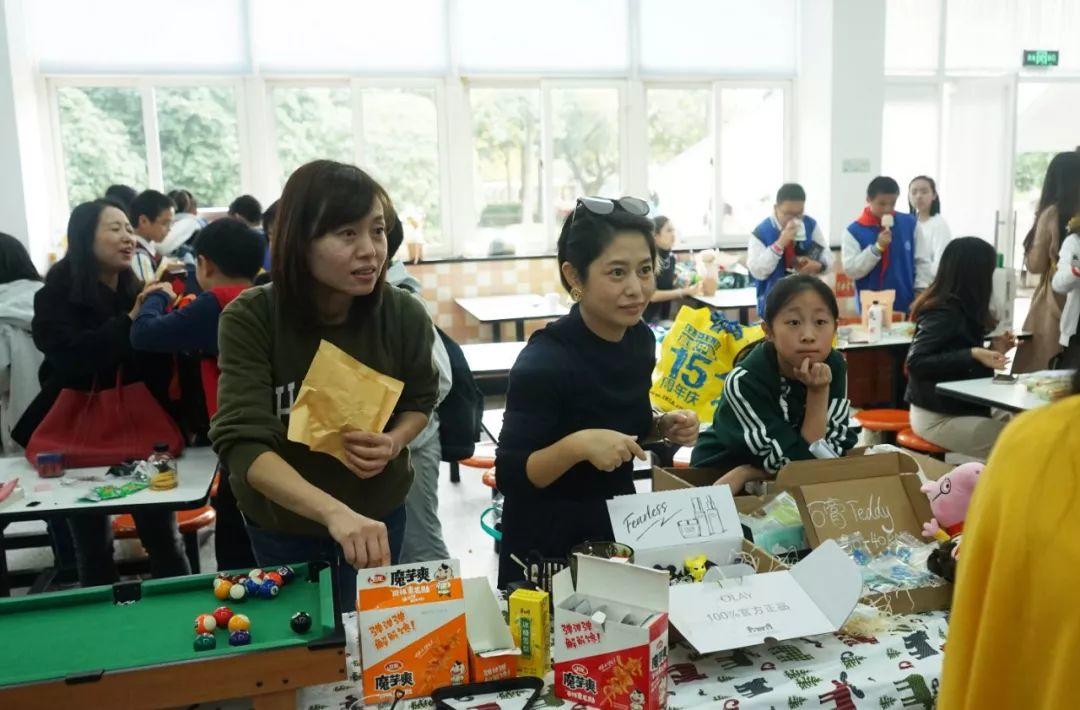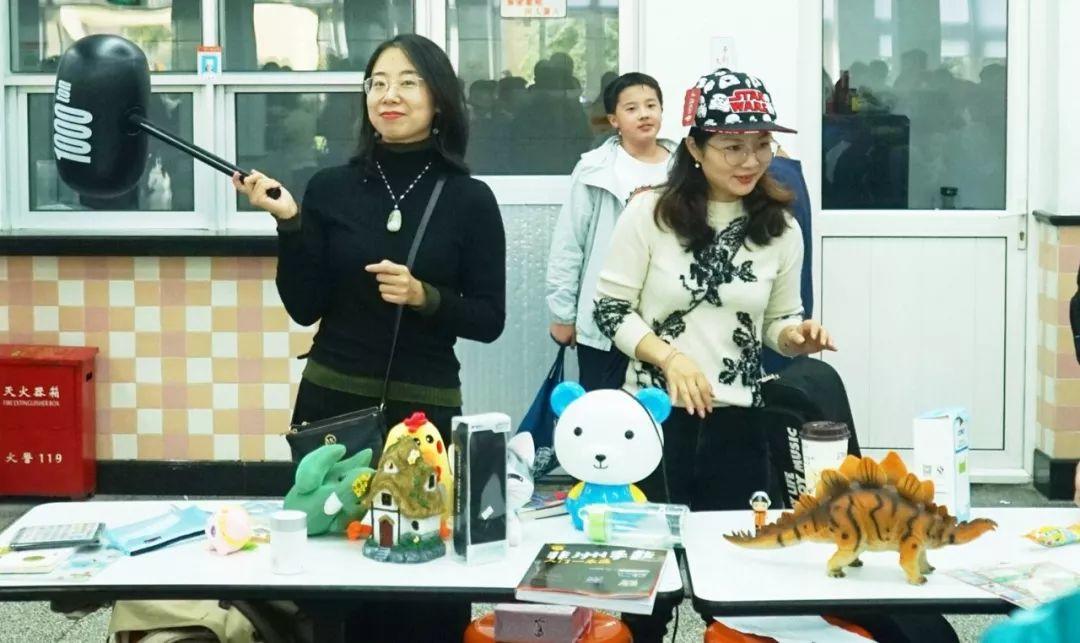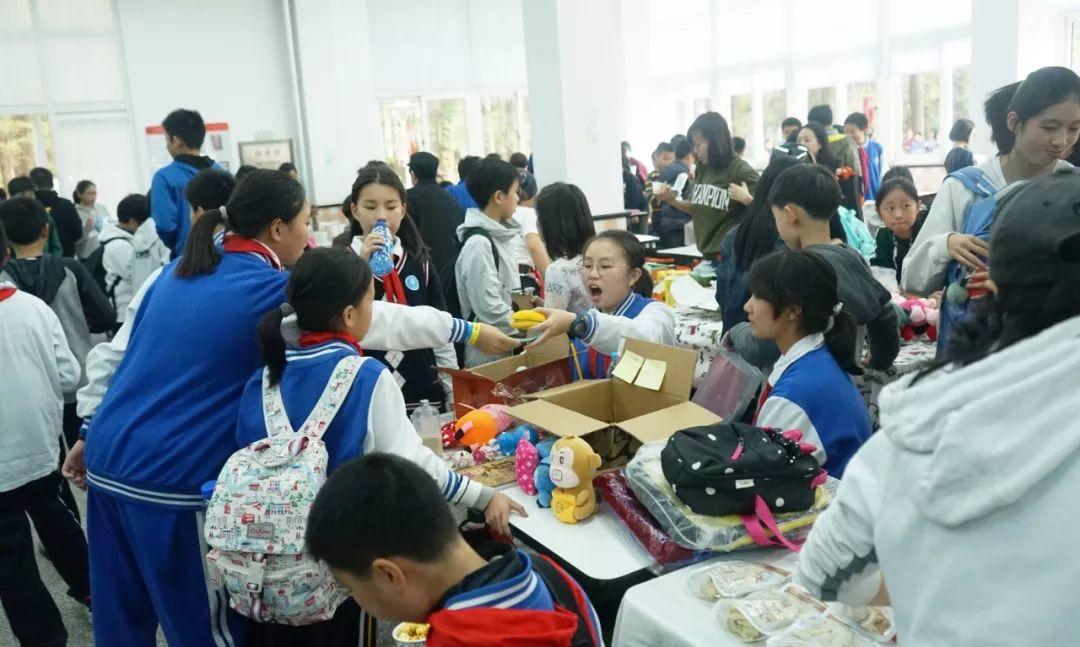 In this charity fair, besides enjoying the activity, all students had shown their benevolence and given a helpful hand to the distant people in need. The event will undoubtedly raise awareness to these people in need, and it will facilitate further charity, love, and warmth towards others.
2019年11月21日下午,国际部初中段慈善义卖会在本部食堂和索迪斯一食堂拉开了帷幕。
本次慈善义卖由我校国际部6-8年级和上海中学东校6年级一起参与。为了打造出一次热闹活跃、令人难忘的义卖会活动,老师们在10月初已启动了筹备工作,家长们也积极投入,各方群策群力,从宣传预热、义卖形式、互动体验等各个环节都做了精心筹划。
义卖摊位前人头攒动,同学们热情地售卖着各式各样的东西,有精心制作的甜点,有别致的小文具,既新奇有趣,又充满爱心。今年除了传统的慈善义卖外,还增加了充满趣味的嘉年华活动。慈善长跑、平板支撑、俯卧撑、跳绳等运动项目吸引了众多同学和老师们的参与,大家一同挥洒汗水,在欢快的笑声和掌声中感受慈善的力量。拼写比赛、魔方比赛、冷知识比赛等益智类项目也是欢呼雷动,同学们各显神通,展现自己聪敏、博学的风采。穿着统一校服的上中东校同学的身影也到处可见,他们积极地参与到义卖会的各种活动中,这次义卖会为两校学生提供了很好的交流平台。家长和老师们的共同努力募得的这些慈善资金会捐献于慈善机构,帮助贫困地区的儿童,为他们的未来创造更多的可能性。
在这场慈善义卖会中,同学们除了乐在其中、身心愉悦外,也贡献了自己的一份善心,给予了需要帮助的人们温暖。希望同学们能一直保持这份善心和活力,继续参与到各项慈善活动中,把更多的爱和温暖传递出去。
Written byAmy 8(1)
Supervised by Mr.Key,Gu Yuting
Pictures by teachers