On November 18th, middle school students held a charity concert, which provided a festival of visual and auditory enjoyment.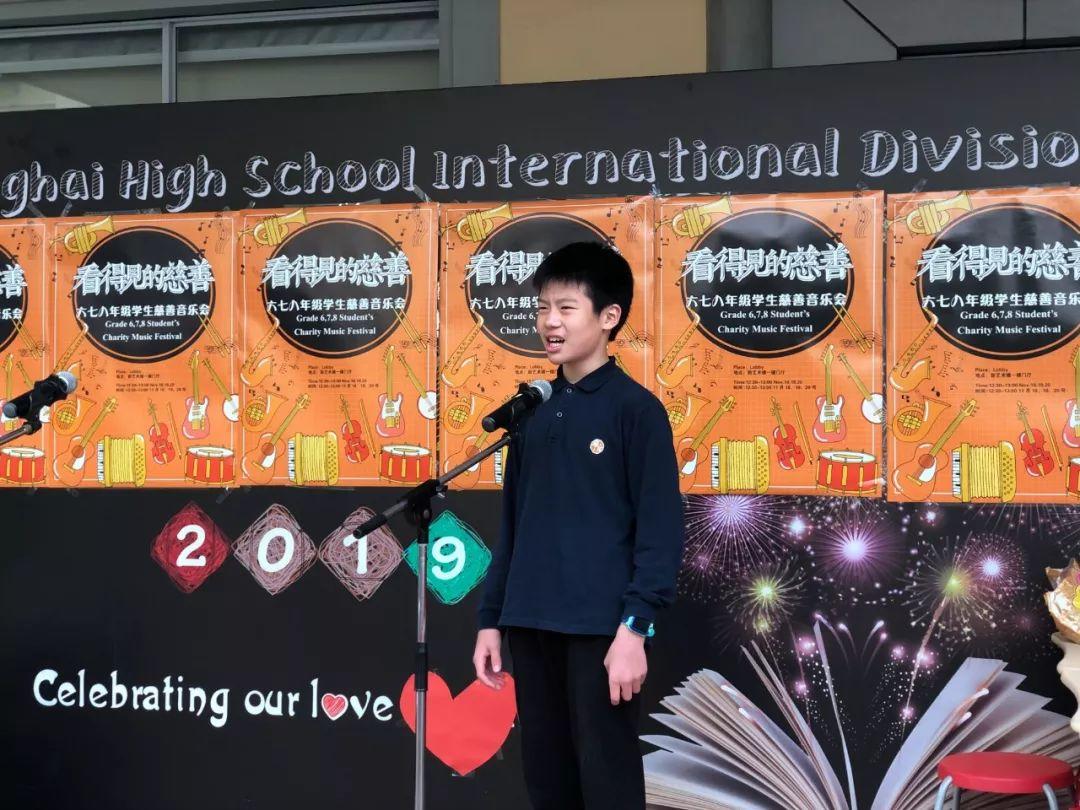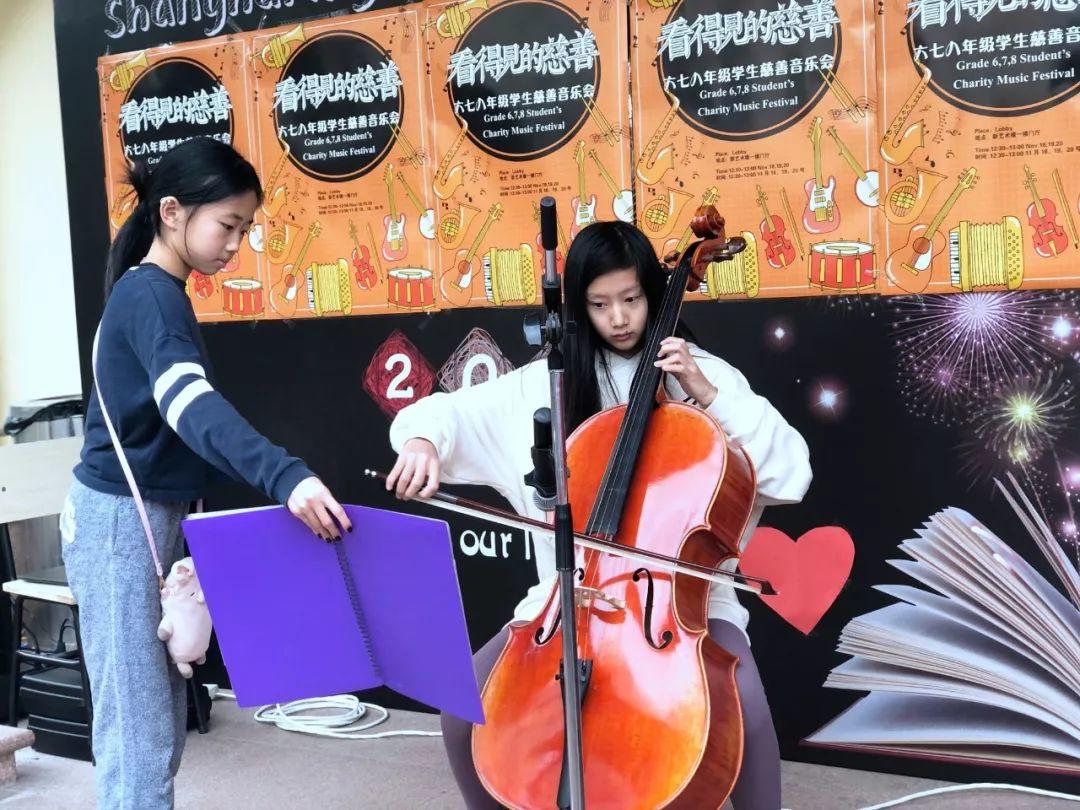 The violin duet "Cannon" brought by Bella and Aine in class 8 (11) was melodious and elegant; the song "What's On Your Mind?" sung by Erika and Michelle in class 8 (5) was light and refreshing; eight students from Grade 8 provided pop dance performances which were full of energy and passion. In addition, four students from grade 7 demonstrated wonderful instrumental performances. Ruogu from class 7 (11) brought Cello Solo "Haydn's Sonata in C major" , Edward from class 7 (10) and Roy from class 7 (3) performed violin solos "Deux Mazurkas Caracteristiques" and "Spirited Away", Harrison from class 7(7) played saxophone solo "Turkish March" , Rich from class 7 (11) sang the song "Faded". The performance of the concert was wonderful, the atmosphere was warm, everyone was in a celebratory mood, indulging in the wonderful music feast, and the applause and cheers were warmly received.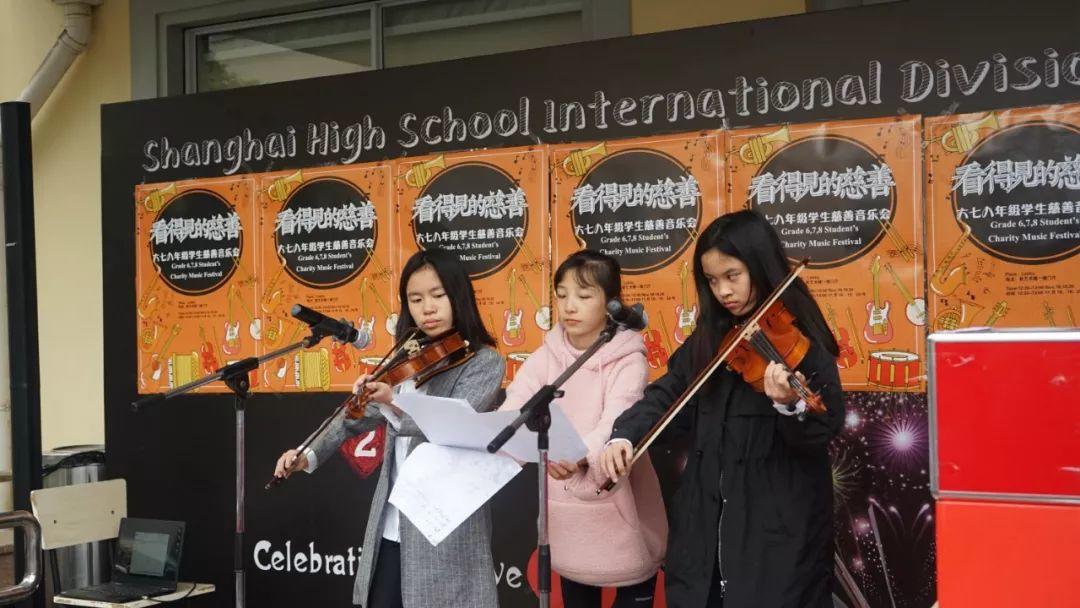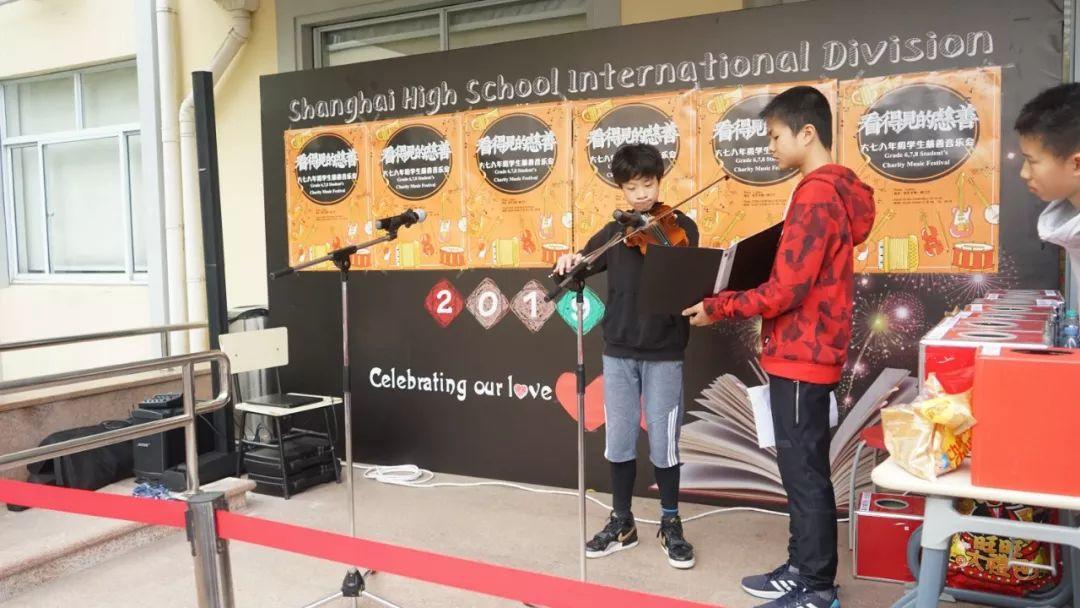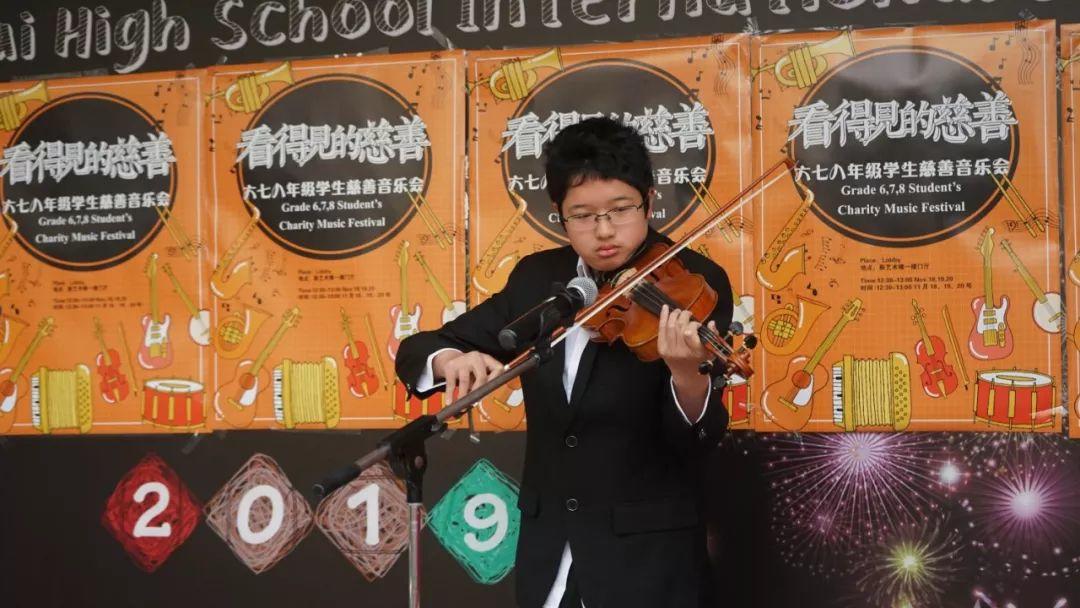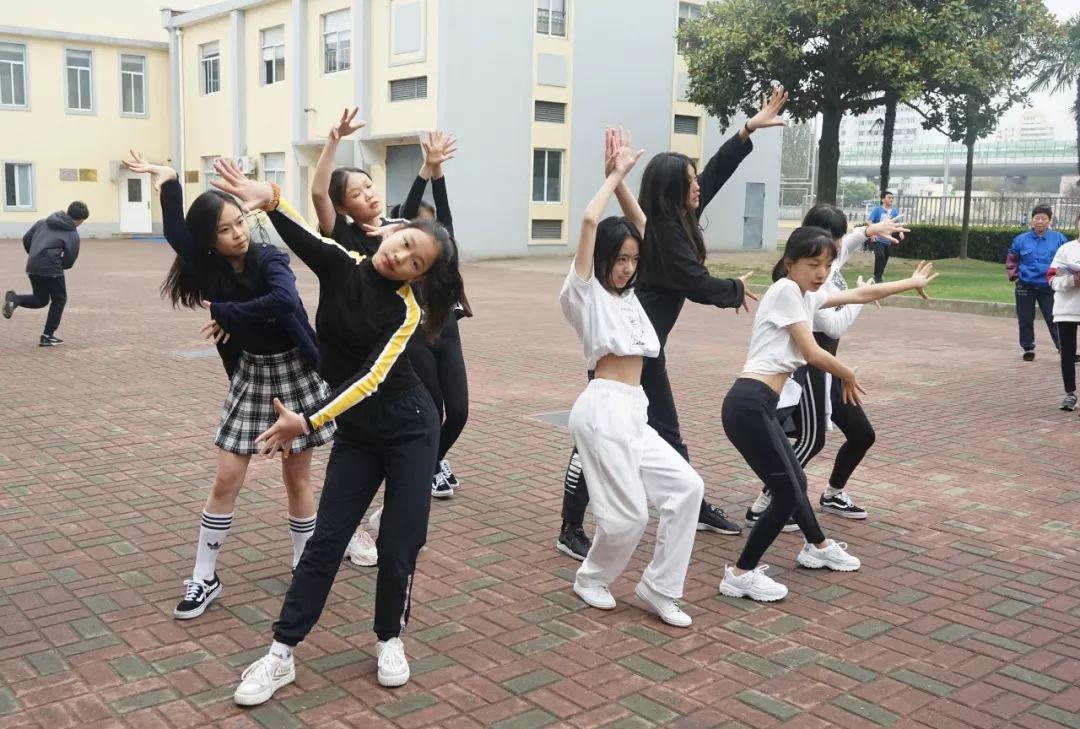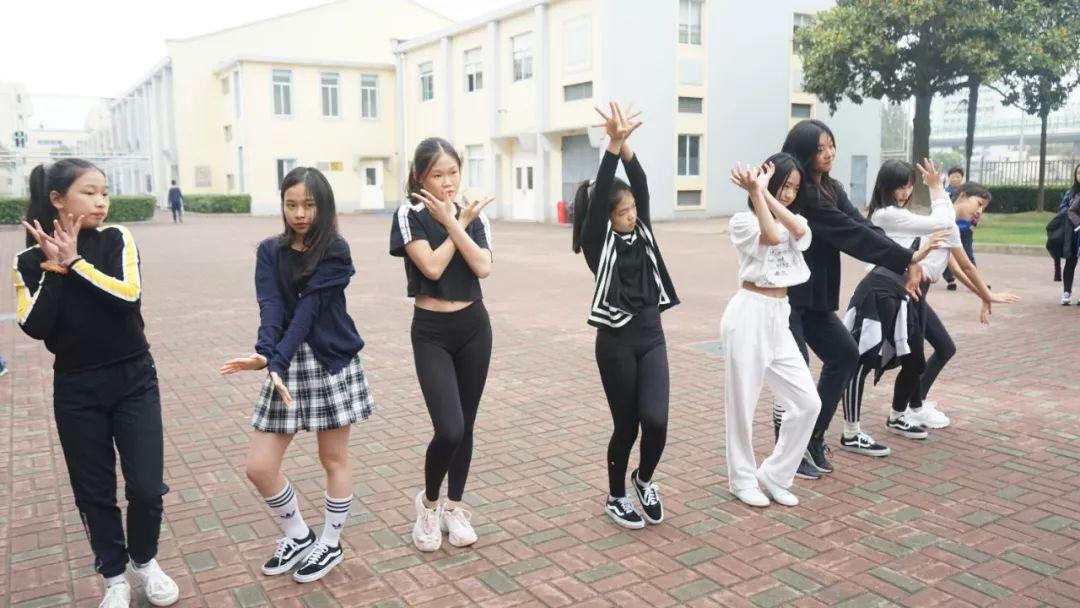 The concert set up a wechat store link for everyone to pay to support performers, and the funds raised will be donated to charities and schools in rural areas. It is hoped that students can continue to help the children in less advanced areas and repay society through their good deeds.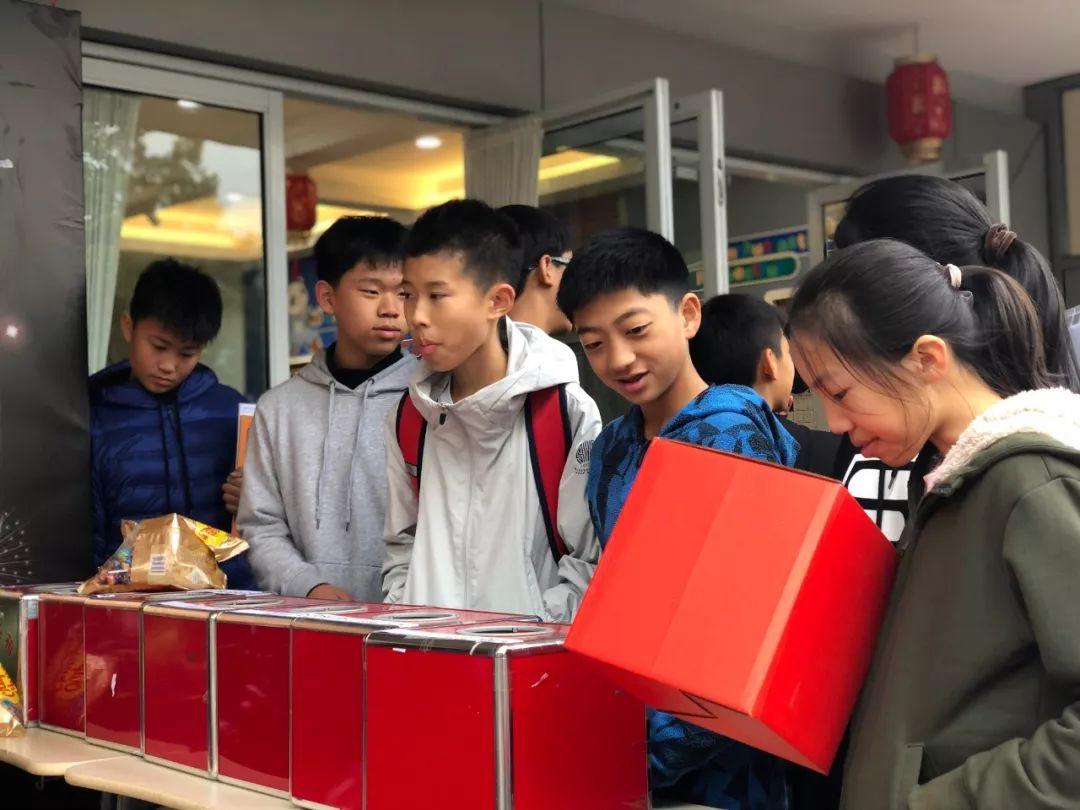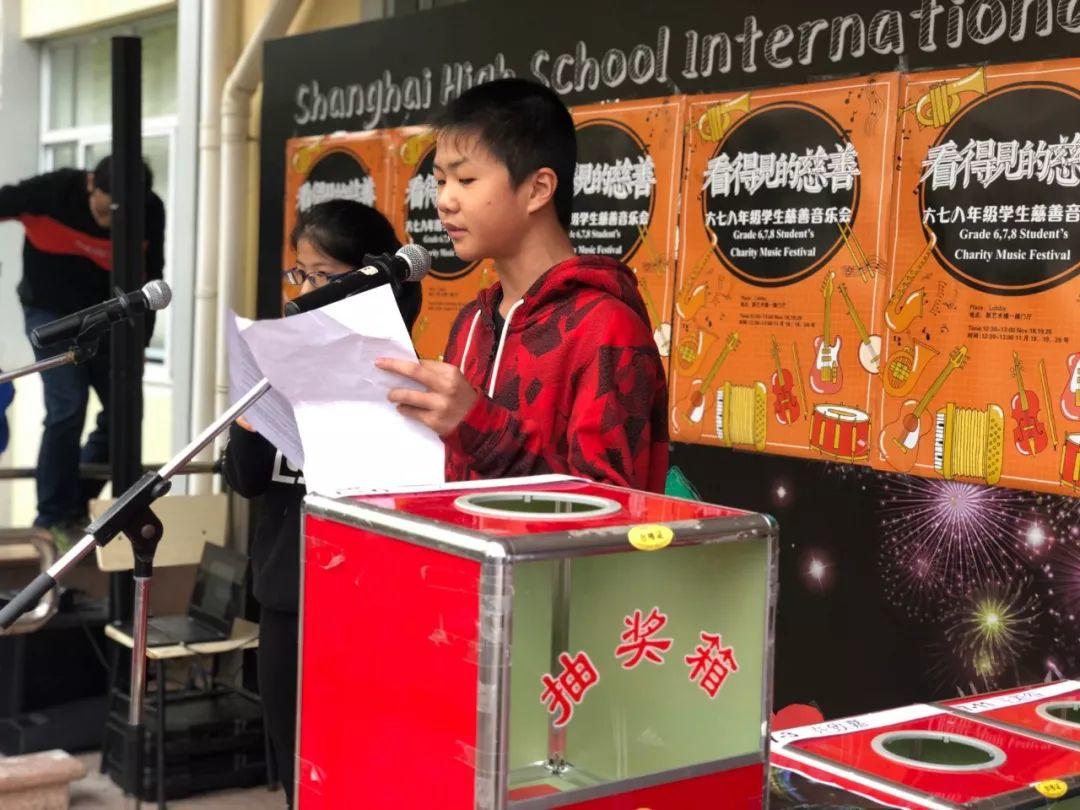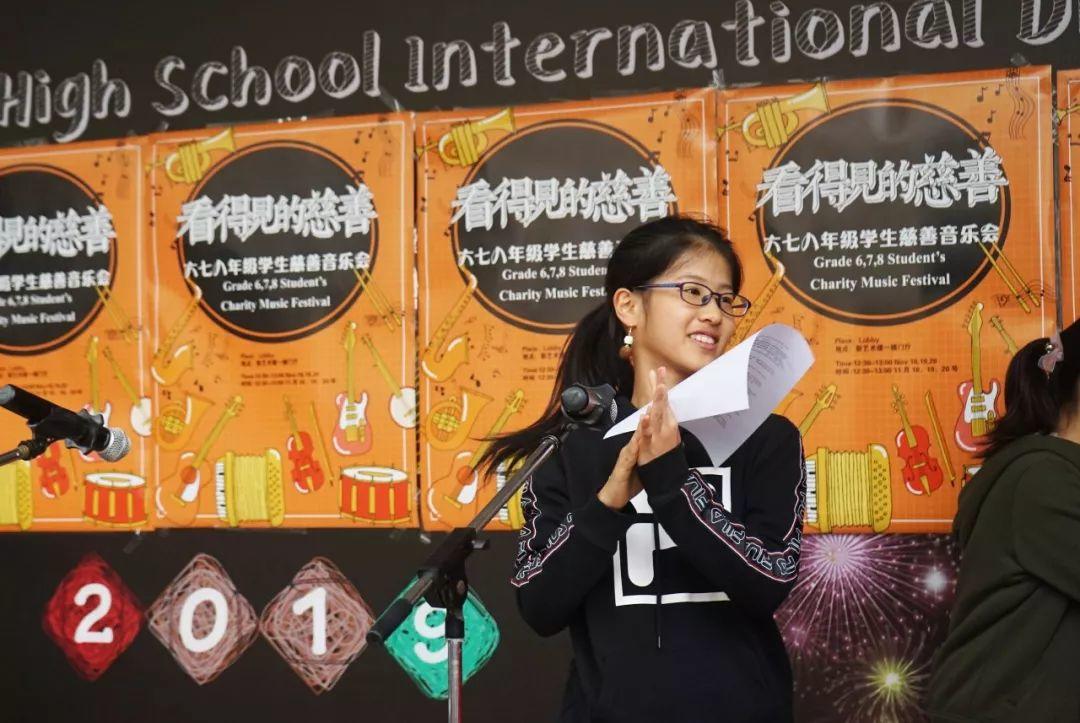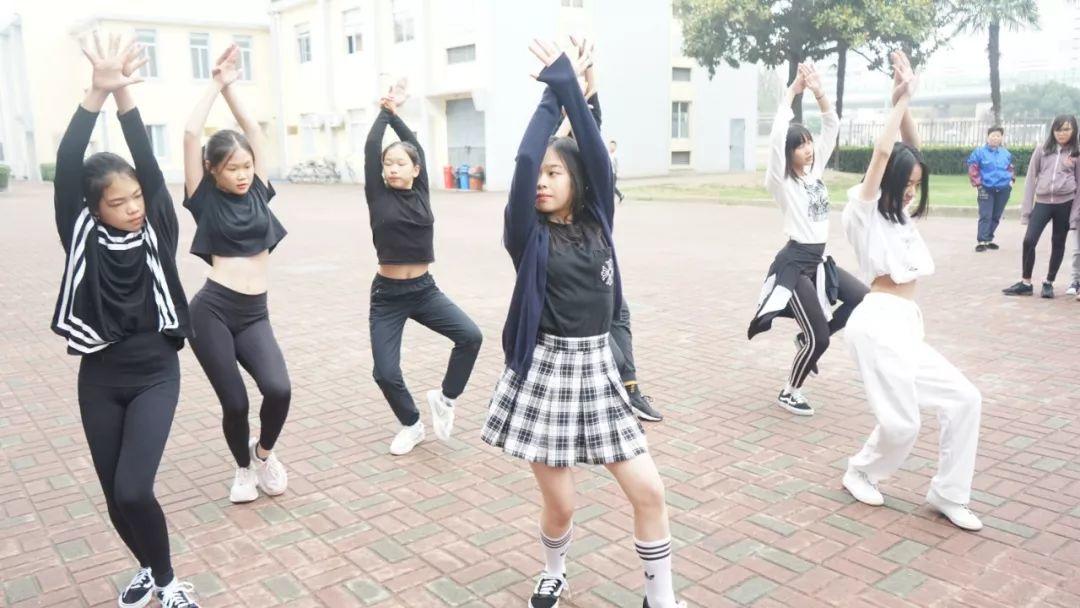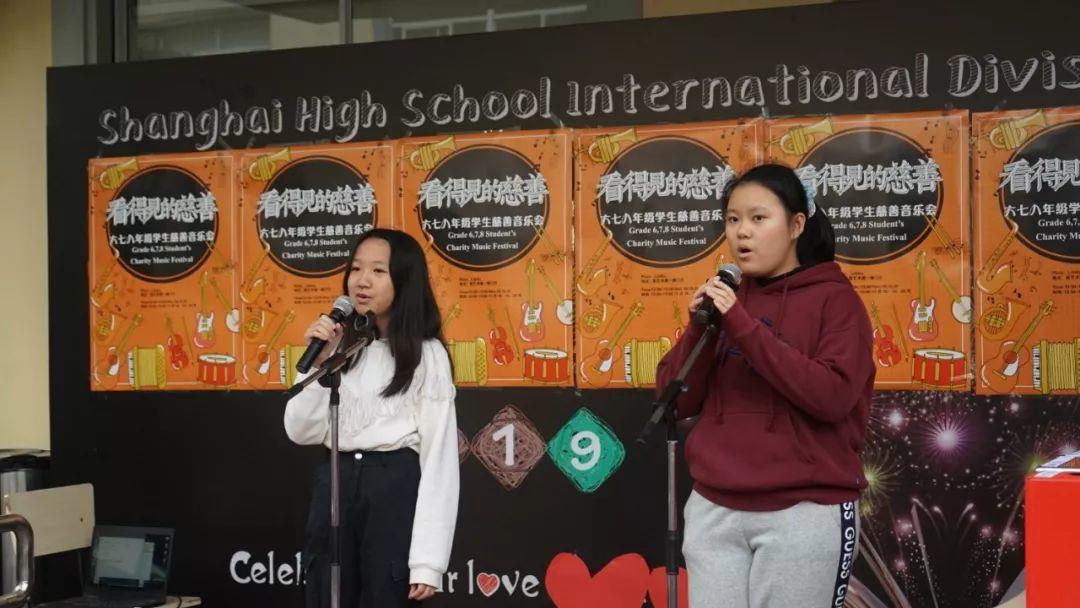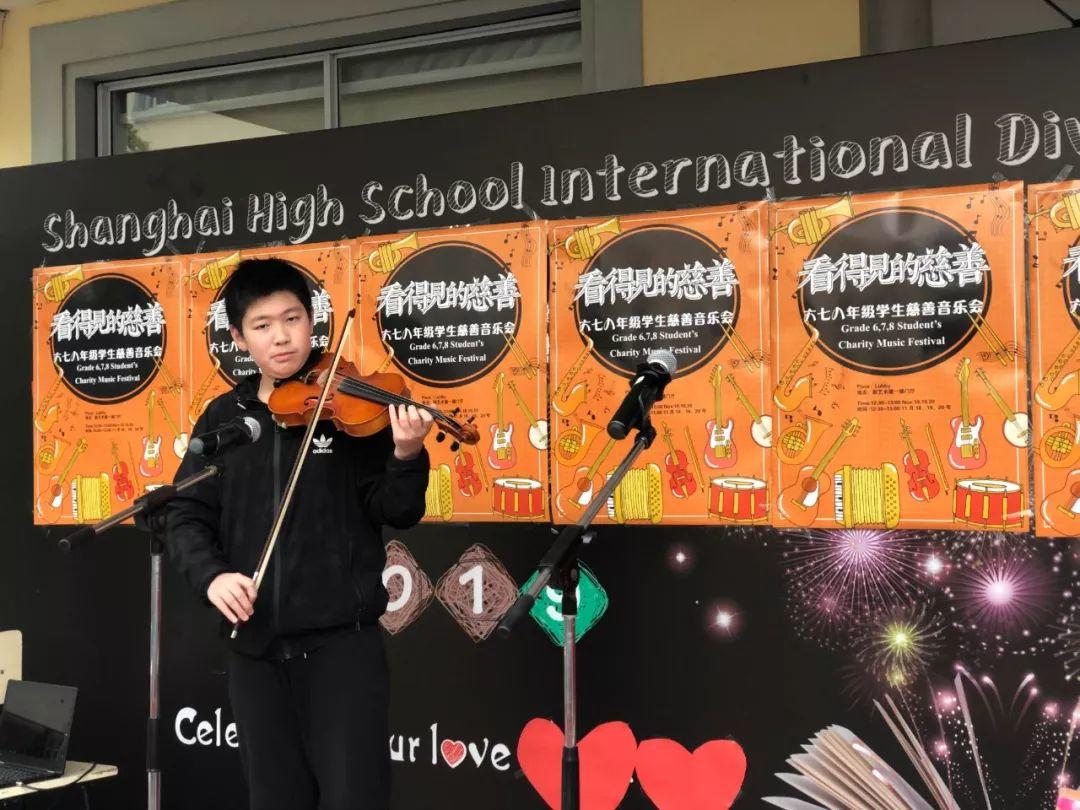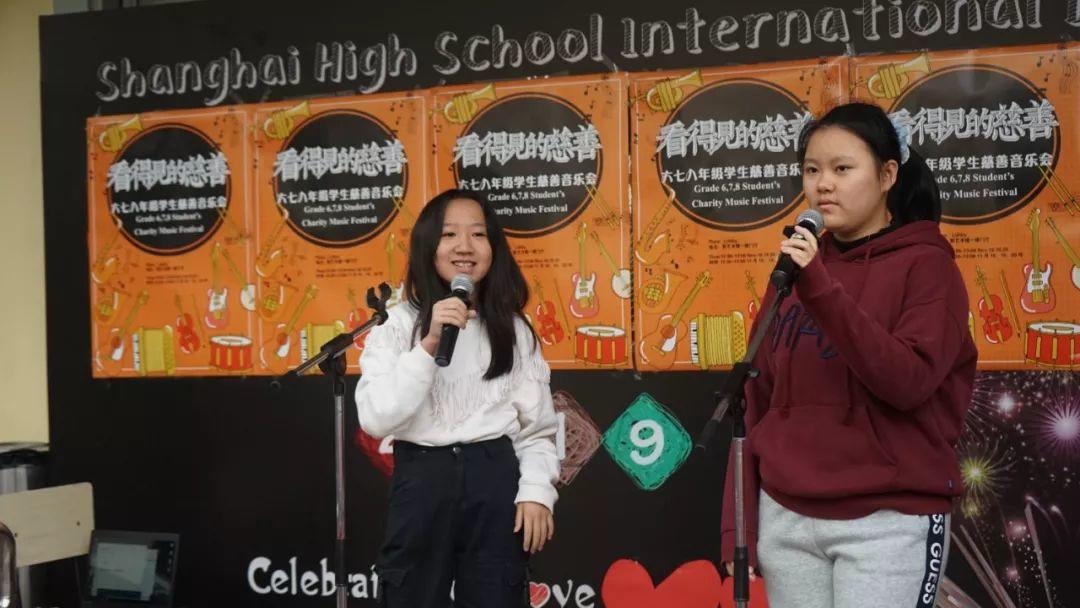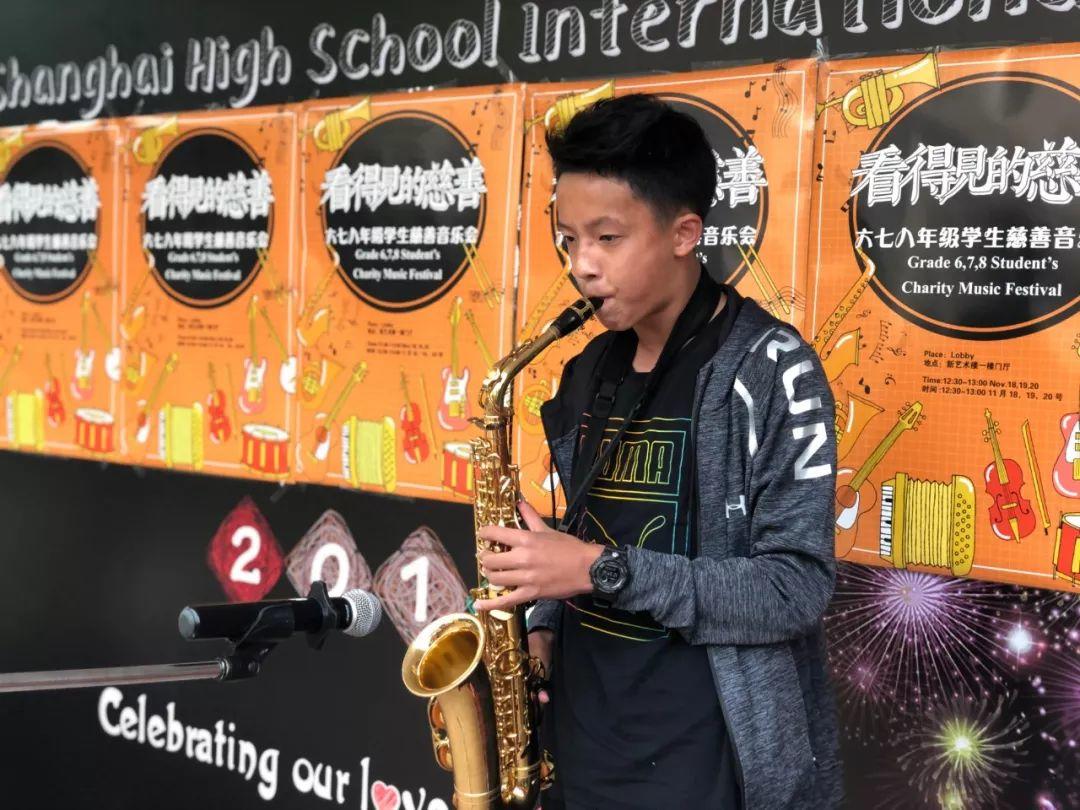 The charity concert will be staged again from 12:30-13:00 on Tuesday, November 19th and Wednesday, November 20th. Students and teachers are welcome to watch the concert and start the spiritual music journey together.
11月18日,国际部初中段同学在新艺术楼前方形广场举办了一场别开生面的慈善音乐会,给大家带来了一场视觉和听觉双重享受的音乐盛宴。8(11)班戴思捷和张爱妮同学带来的小提琴二重奏《卡农》,清新优雅;8(5)班同学廖淖霈和江沣合唱的歌曲"what's on your mind" 节奏轻快,悦耳动听;来自8年级的8名同学带来了两段街舞,动感十足,嗨翻全场。除此之外还有4名来自7年级的同学带来了精彩的器乐演奏,7(11)班王若谷同学带来了大提琴独奏《海顿C大调奏鸣曲》,7(10)班郑浩和7(3)班许致嘉分别表演了小提琴独奏《Deux Mazurkas Caracteristiques》以及《千与千寻》, 7(7)班唐浩天同学吹奏了萨克斯风曲《土耳其进行曲》;而来自7(11)班的周啟裕同学则带来了独唱歌曲"faded"。一双双灵巧的双手演奏出了无比美妙的乐章,清亮的歌喉演唱出悦耳天籁,一首首耳熟能详的经典作品被同学们演绎得婉转动听。音乐会表演生动精彩,现场气氛热烈,大家情绪激荡、心灵起舞,共同沉醉在美妙的音乐盛宴中,最后报以热烈的掌声和欢呼声。音乐会的成功演出给大家校园生活增添了几分欢乐和情趣。此外,音乐会设立了微店链接,供大家付费支持表演者,募集的资金将会捐献给慈善机构和贫困地区的学校。希望孩子们能通过自己的点滴善行帮助贫困地区的孩子们,回报社会。

慈善音乐会将在11月19日(周二)和20日(周三)中午12:30-13:00再度上演,欢迎同学和老师们前来观看,共同开启心灵之旅。

Written byKevin Wang8(3), Gu Yuting