November 14th is the day of the autumn outing for the 4th and 5th grade students. At 8:45 a.m., the students happily got on the school bus and went to Shanghai Pudong Lingkong Agricultural Grand View Garden.
The garden is one of the largest agritainment tourist attractions in the Pudong District, with many amusement projects. There was a high-tech and modern agricultural perilla plantation. Large green areas were dotted with huge landscape stones and wood fossils. There were also karst caves, children's park, wisteria corridor, a racecourse, a bullfight field and a famous Japanese pet park - "Wangmao Village", entertainment, etc.
In a short day's trip, students visited the Shanghai Geological Science Museum, watched shadow puppets and explored the karst caves. In the outdoors, they visited the Dinosaur Paradise, passed the Road of the Brave, and played some team games. Students also got to feed the animals and there were vegetable picking activities as well.
Close contact with nature makes everyone happy. Students left the Grand View Garden at about two o'clock in the afternoon.
This was a really fun and wonderful field trip. Students gained geological knowledge, saw many animals, and enjoyed the beauty of nature. They also understood the importance of protecting animals and natural environment.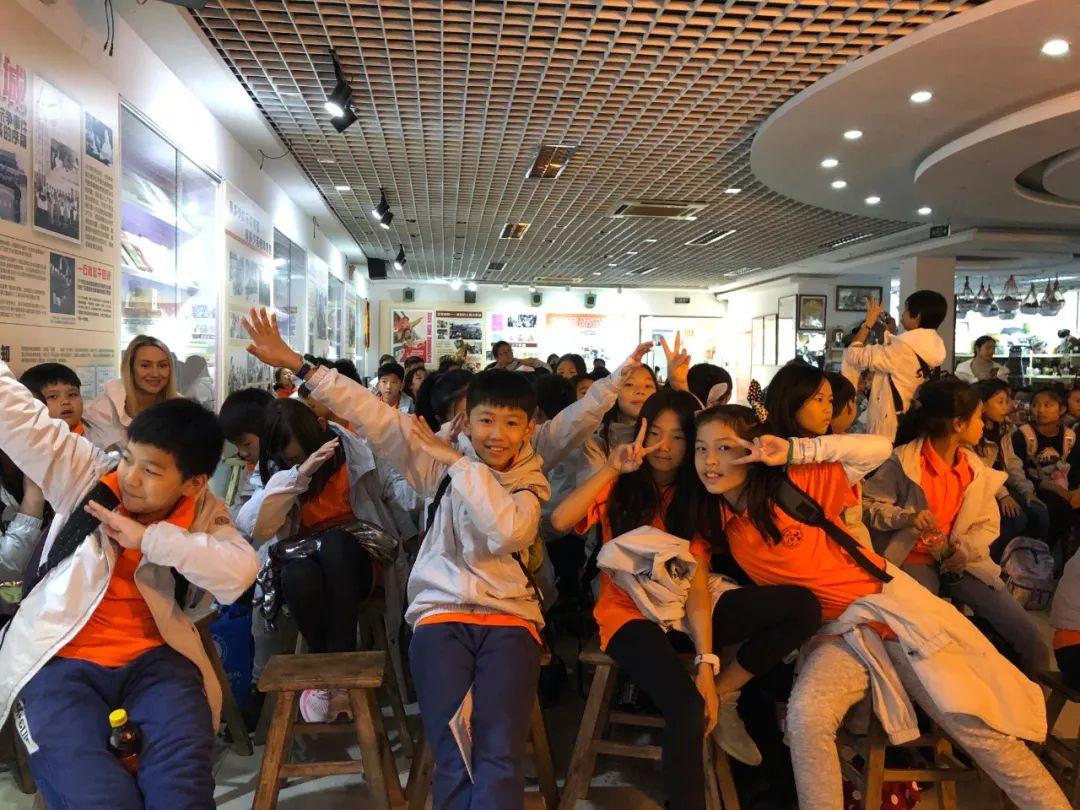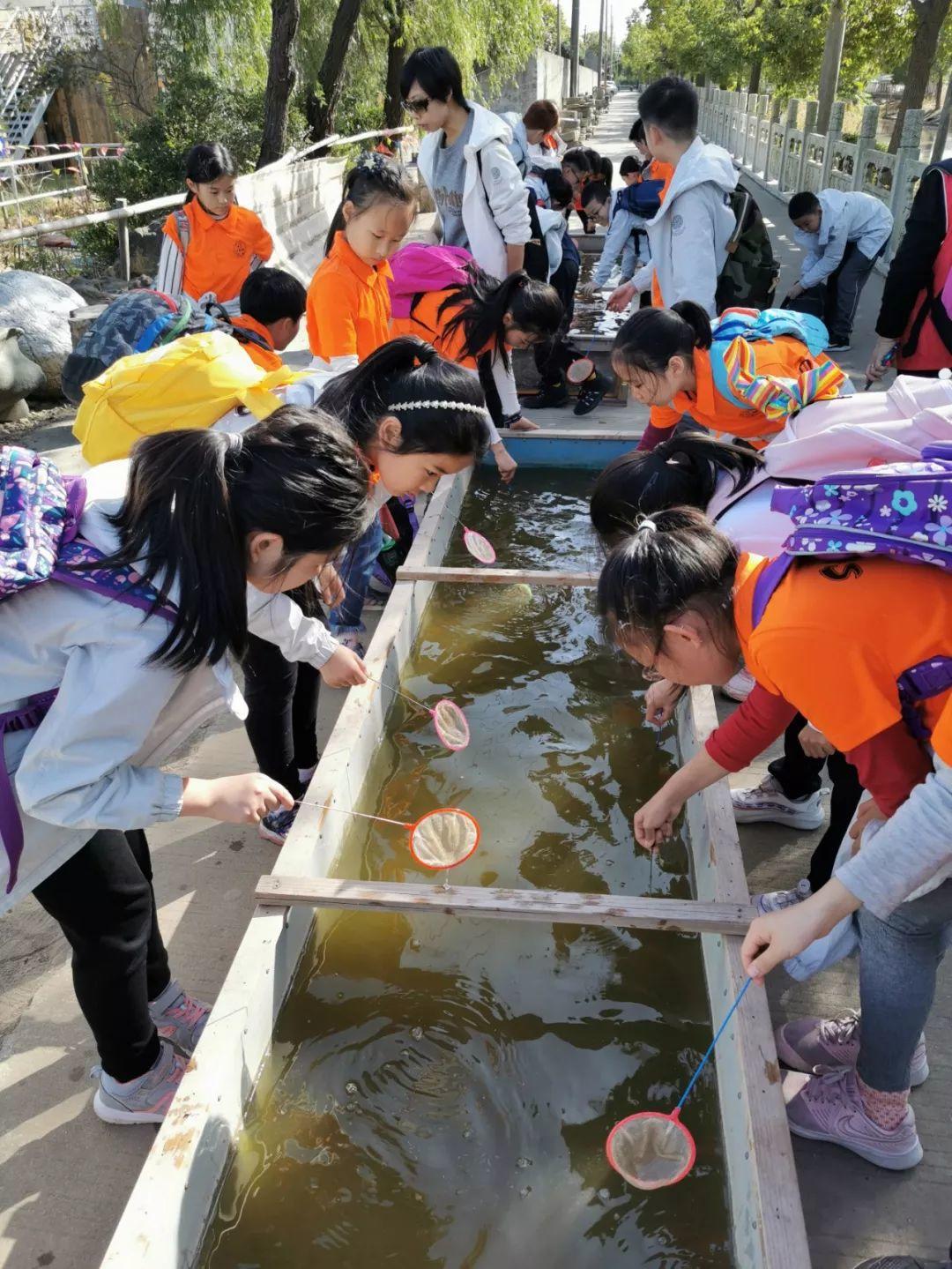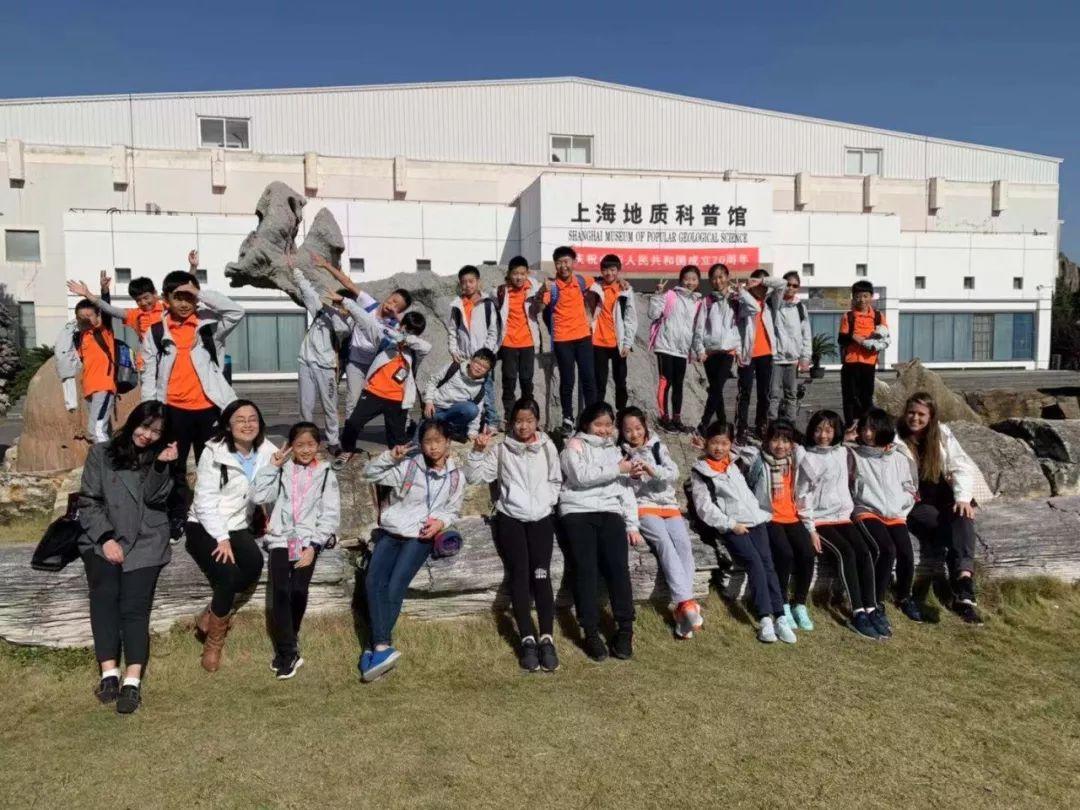 11月14日是四五年级学段学生秋游的日子。
早上8:
45,孩子们在班主任的带领下,兴高采烈地乘上校车,前往上海浦东凌空农艺大观园。
凌空农艺大观园是浦东新区最大的"农家乐"旅游景点之一,内有高科技现代化的农业紫苏种植园,大片的绿地之中点缀着巨型园林景观石和木化石,还有喀斯特溶洞、儿童乐园、野外拓展、紫藤长廊、跑马场、斗牛场及日本著名的宠物乐园——"汪喵村"等众多游乐项目。
在短短一天的行程中,孩子们参观了上海地质科普馆,观看了皮影戏,还参观了喀斯特溶洞。
而在户外,孩子们探索了恐龙乐园,玩了勇敢者道路,还进行了一些团队游戏。
不少孩子还参与了小动物喂养和蔬菜采摘。
在充分体会了与大自然亲密接触的快乐之后,下午两点左右,孩子们在班主任的带领下坐上大巴离开了大观园。
这次的秋游活动让孩子们学习了地质知识,领略了自然之美,同时也明白了保护动物和自然环境的重要性,可谓精彩而有意义。