Reading has always been an integral part of YK Pao School's culture and is important in the lives of all of our students. One aspect of campus life consistent on all three of our campuses is that students can always be found engrossed in books. The libraries of each campus also hold a variety of reading activities every year to give students more opportunities to develop their reading skills.In the recent International Book Month, the High School library recommended a reading list.
High School Library Recommended Reading List
The 57 Bus: A True Story of Two Teenagers and the Crime That Changed Their Lives
Dashka slater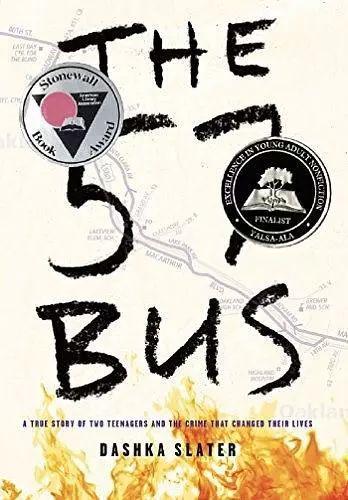 Winner of the Stonewall Young Adult Literature Award
One teenager in a skirt. One teenager with a lighter. One moment that changes both their lives forever.
Two teenagers growing up in Oakland, California. One, Sasha, was born male but identifies as agender, wears skirts and attends a private school. The other, Richard, is an African American from a poor part of Oakland who attends a rough public school.
They have no reason to meet, except for eight minutes every day, they catch the same bus home. And one day, messing about, Richard spies Sasha napping. He flicks the flame of his lighter to Sasha's skirt, and Sasha wakes up in a ball of flame.
What happens next, as the victim, the perpetrator and the community struggle to come to terms with their sadness and shock, is a story of recovery, reconciliation, forgiveness and, above all, hope. It's about the power of being true to yourself, bravery and the good and bad in all of us.
And, remarkably, it's all true.
Dry
Neal Shusterman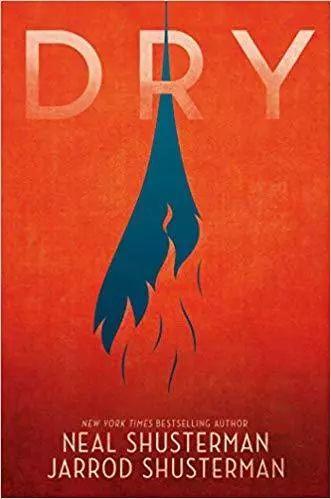 When the California drought escalates to catastrophic proportions, one teen is forced to make life and death decisions for her family in this harrowing story of survival fromNew York Timesbestselling author Neal Shusterman and Jarrod Shusterman.The drought—or the tap-out, as everyone calls it—has been going on for a while now. Everyone's lives have become an endless list of don'ts: don't water the lawn, don't fill up your pool, don't take long showers.Until the taps run dry.Suddenly, Alyssa's quiet suburban street spirals into a warzone of desperation; neighbors and families turned against each other on the hunt for water. And when her parents don't return and her life—and the life of her brother—is threatened, Alyssa has to make impossible choices if she's going to survive.
Refugee
Alan Gratz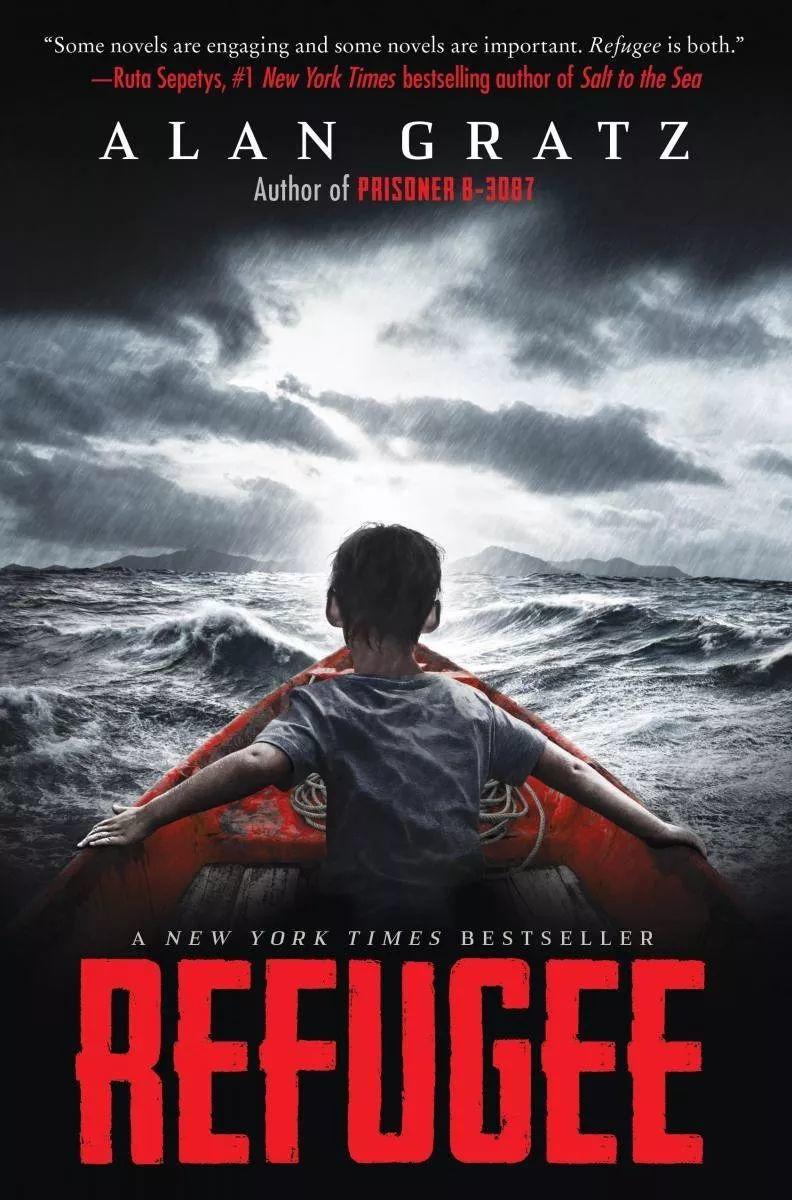 JOSEF is a Jewish boy living in 1930s Nazi Germany. With the threat of concentration camps looming, he and his family board a ship bound for the other side of the world . . . ISABEL is a Cuban girl in 1994. With riots and unrest plaguing her country, she and her family set out on a raft, hoping to find safety in America . . . MAHMOUD is a Syrian boy in 2015. With his homeland torn apart by violence and destruction, he and his family begin a long trek toward Europe . . .
All three kids go on harrowing journeys in search of refuge. All will face unimaginable dangers -- from drownings to bombings to betrayals. But there is always the hope of tomorrow. And although Josef, Isabel, and Mahmoud are separated by continents and decades, shocking connections will tie their stories together in the end. This action-packed novel tackles topics both timely and timeless: courage, survival, and the quest for home.
Descriptions of books from amazon.cn
International Book Month - Book Review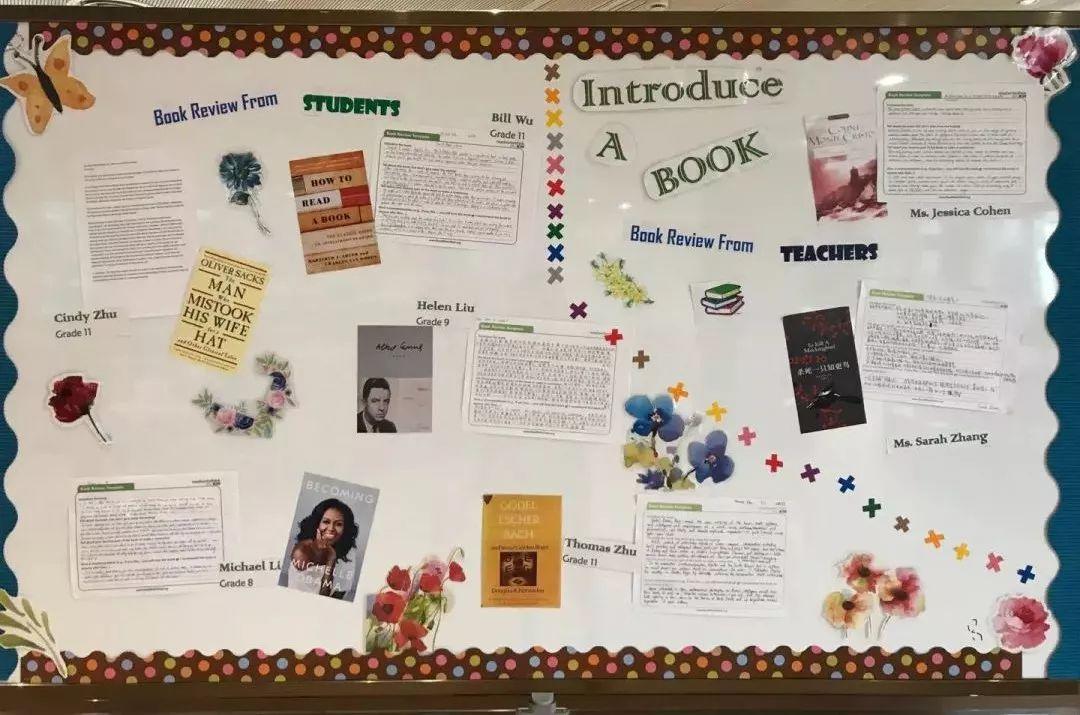 During this year's International Book Month, the Songjiang campus held a variety of reading activities, including DEAR (drop everything and read), book reading review, question and answer activities, writers' class, and more. In the "Book Reading Review,"teachers and students recommended some of their favorite books to each other and shared reading experiences through book reviews.
Ms. Jessica Coven IB English Teacher
The Count of Monte Cristo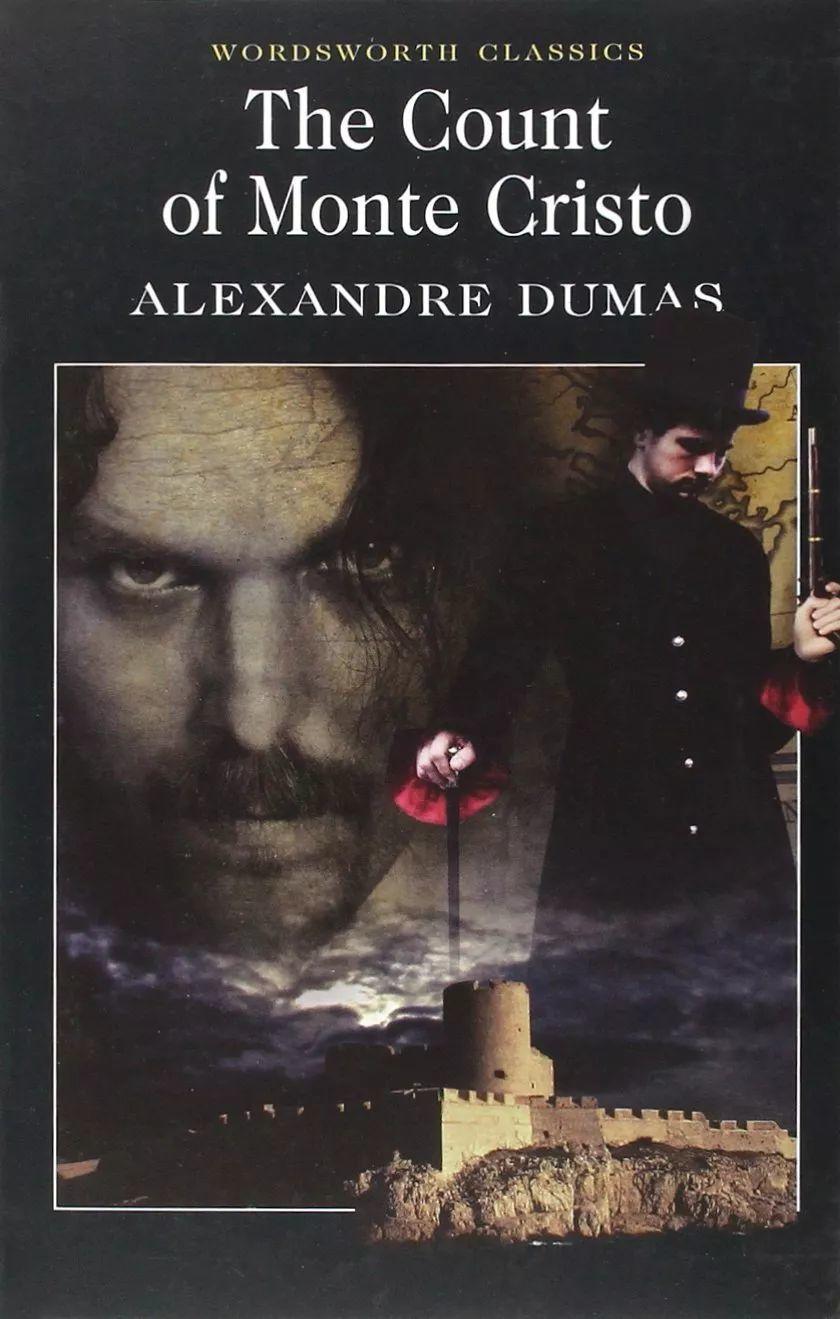 Tell about the book, but don't give away the ending.
Edmund Dantes is an up-and-coming sailor who is just on the verge of gaining success, wealth, and the hand of gorgeous Mercedes! Little does he realize that he inadvertently offended the wrong man, at the wrong place, at the wrong time. As a result, Dantes' chances of fame, fortune, and love are erased in one fell swoop. Or are they…?
Tell about your favorite part of the book or make a connection.
Personally, having never killed, bribed, or maimed in the name of revenge and love, there's little I have in common with Dantes. That said, I admire his sense of adventure, his willpower, and his unrelenting desire to expose the truth.
Give a recommendation.
I love this book and recommend it to anyone who wants to get carried away to another place, another time. You'll be drawn into a world of adventure and romance and revenge that you'll be loathe to leave. Pick up a steaming mug of cocoa, pick up THE COUNT, and let the adventure begin!
Bill Y11
How to Read a Book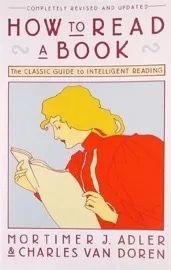 Introduce the book.
How to Read a Bookprovides a comprehensive hand-in-hand guide on how to read efficiently and effectively. No matter if you are a beginner or an expert, Mortimer J. Adler instructs you to gain insights from your reading experiences rather than just information.
Tell about the book, but don't give away the ending.
After introducing the concepts of reading, the book breaks down reading into four advancing yet interconnecting stages: elementary reading, inspectional reading, analytical reading, and syntopical reading. Each stage is further decomposed into more specific rules that are easy to follow. Adler also offers instructions on particular genres for readers interested in specific areas. There are also practice at the end that test your understanding.
Tell about your favorite part of the book or make a connection.
The best part of the book is that it stresses the need for active reading rather than passive reading. It uses the analogy of playing baseball in which the author is a pitcher who throws information at the reader, who acts as a catcher that must also in his/her effort in order to catch the "ball" of knowledge. Reading is a collaborative effort between the author and the reader.
Give a recommendation.
Have you ever carefully read the contents of a book? Do you know to what extent can reading the content or skimming boost your understanding of a book? Do you want to read fast and yet intelligently?
How to Read a Bookis a stepping stone that opens the door towards reading's joy no matter if you are a scientist, artist or a future writer. Why not give it a try?
Thomas Y11
Gödel, Escher, Bach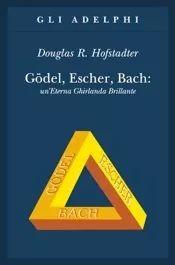 Tell about the book, but don't give away the ending.
GEB consists of interwoven strands of almost magical conversations extending Zeno's paradox, and subsequent formal proofs, funny and easy as they may be, that expose how the artwork of Escher and Bach relate to Gödel's Incompleteness Theorem, and intelligence as DNA, neurons, formal math systems, self-reference. Don't get intimidated though. Everything is elaborately explained.
Tell about your favorite part of the book or make a connection.
In the conversation Contracrostipunctus, Achilles and the Turtle discuss how a system, such as a record player, can self-contain via isomorphism. The author D. Hofstadter displays his mastery in Easter Eggs by delicately wrap the conversation within itself.
Give a recommendation.
Anyone interested in logic, mathematical philosophy, or formal intelligence would love this book. So will computer science enthusiasts. You will discover an ethereal bible opening a door down to the fabrics of these fields that will far exceed your expectations.
ReadMore
YK Pao High School Pao Exploration
Pao School Drama club - SIX:45
PaoSchool'sIBTheatrestudentsmakeauspiciousdebutonstage
ThreePaostudentswinOutstandingCambridgeLearnerAwards