When we think of Halloween, we think of costumes, candy, and pumpkins. Two weeks before Halloween arrived at SHSID, the fourth and fifth graders decorated their classrooms to create a strong Halloween atmosphere. Each student brought candy for trick or treating. All the students and teachers wore creative costumes on Halloween. For example, many people dressed up as princesses, pumpkins, bats, heroes, and even animals!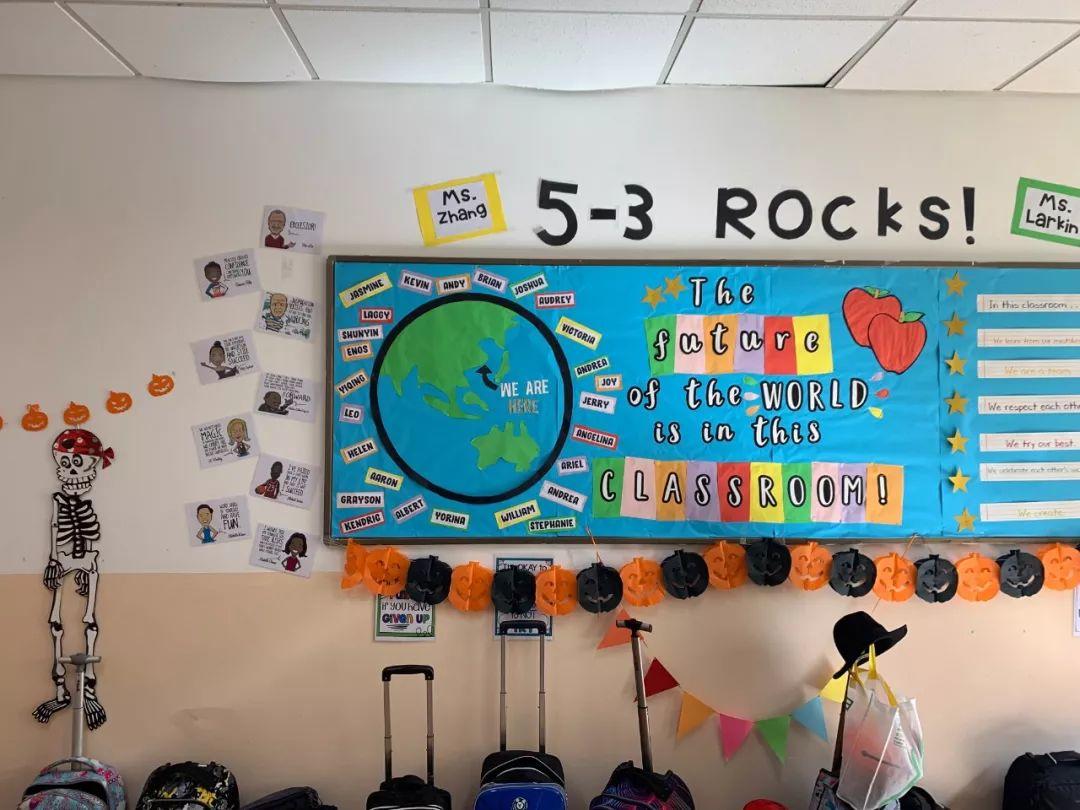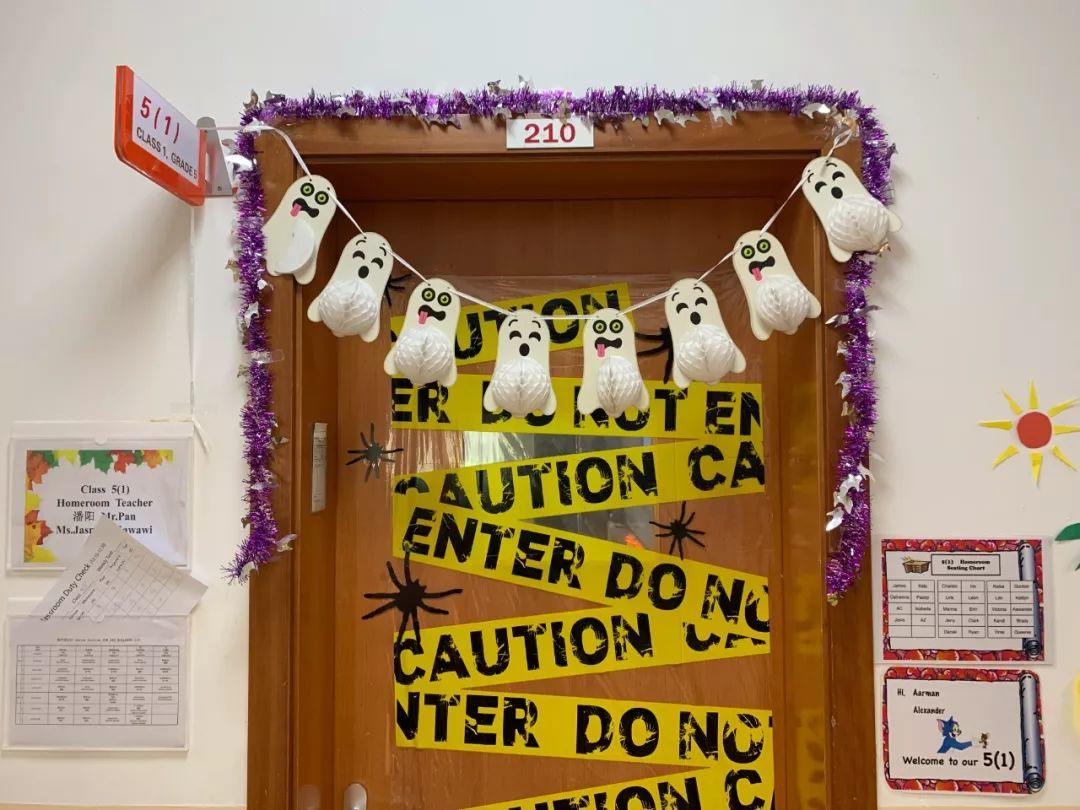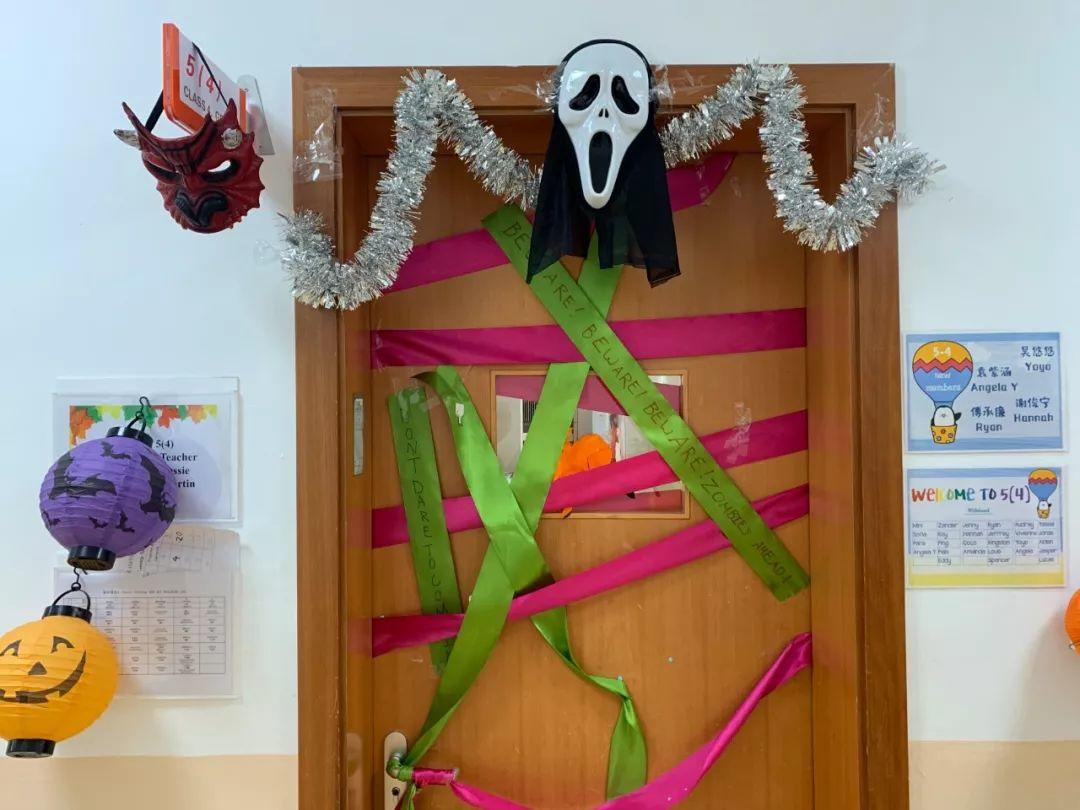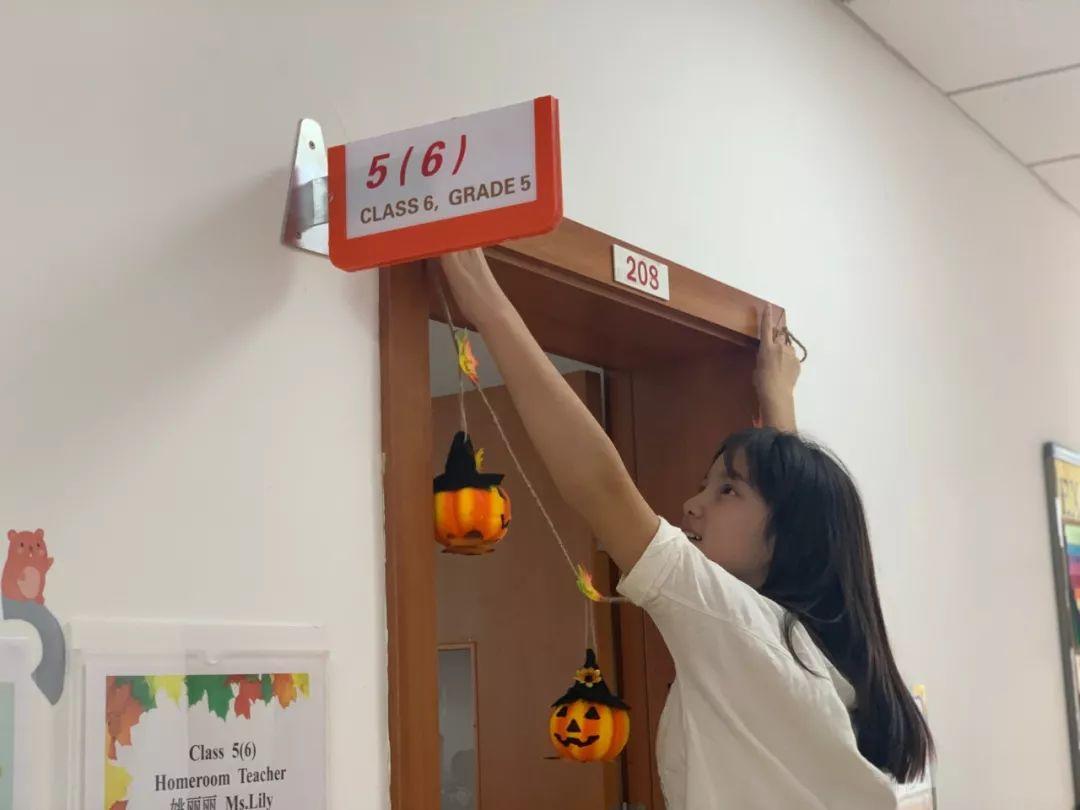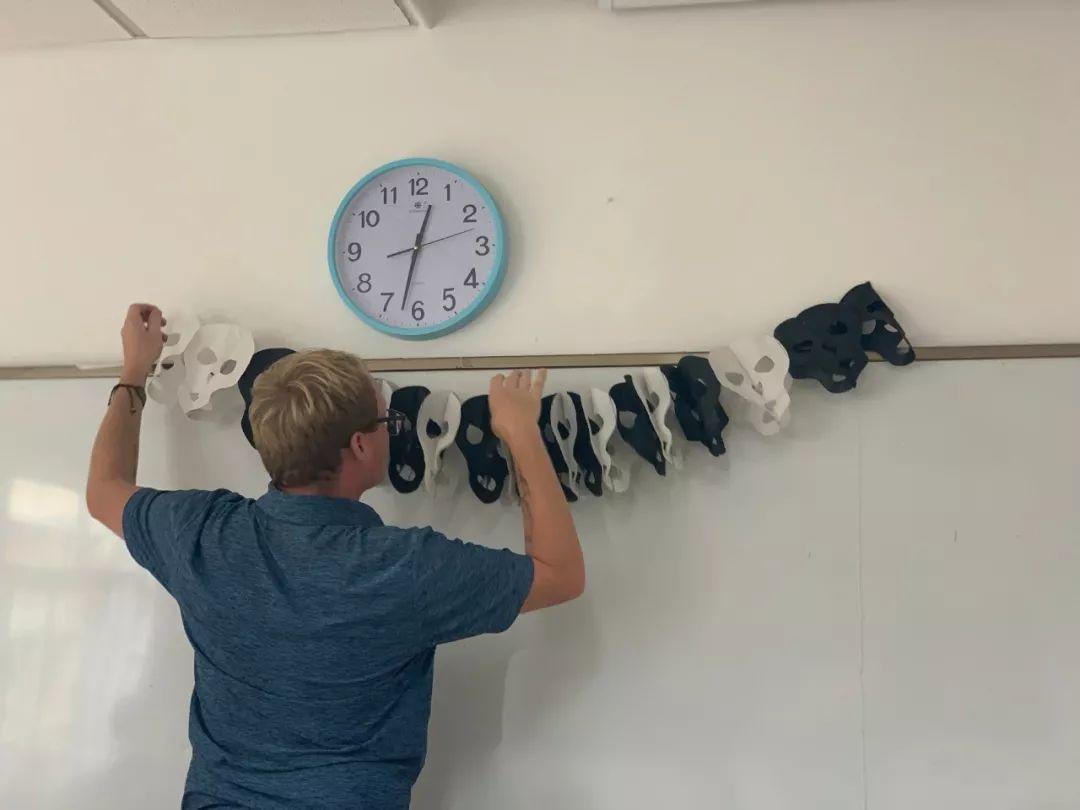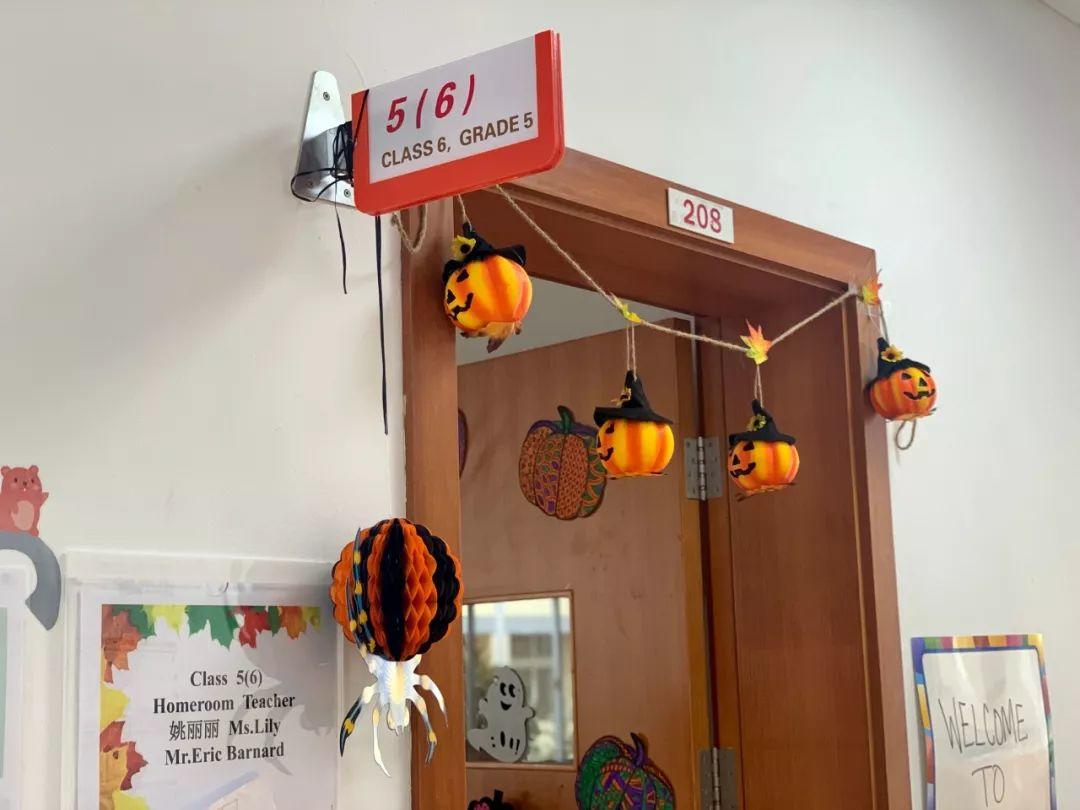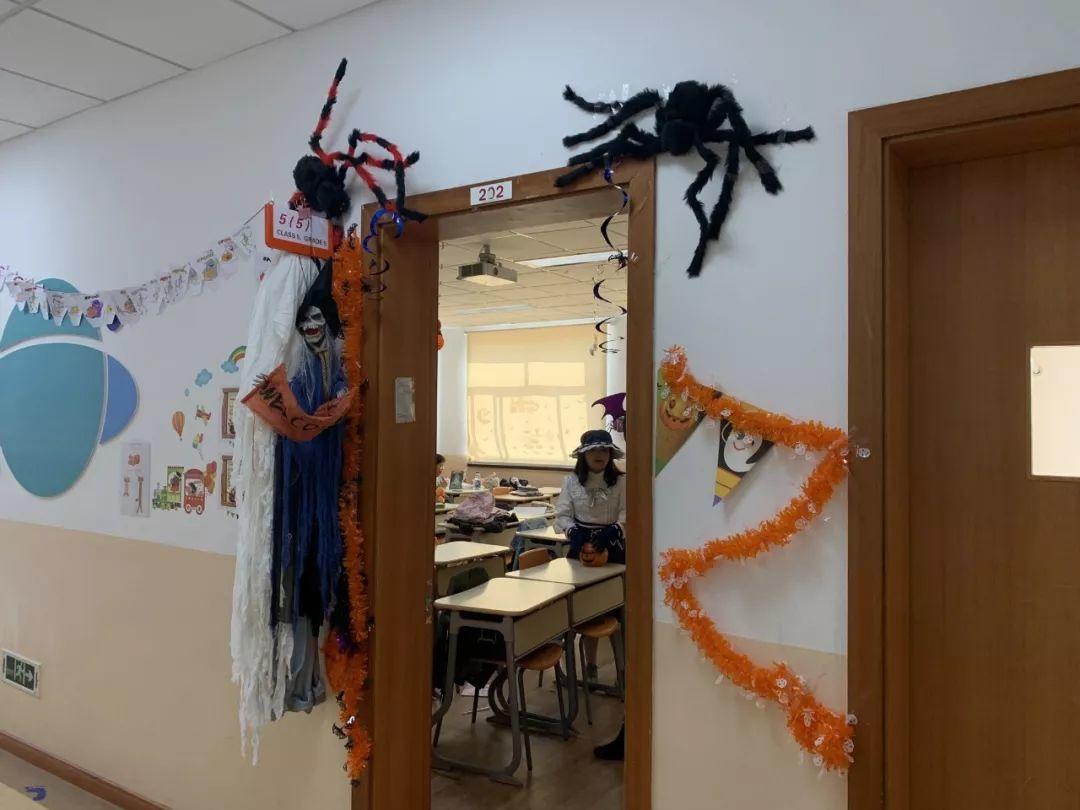 The fourth and fifth grade classrooms were filled with Halloween cheer and decorations. All the homerooms decorated their classroom with pumpkins, ghosts, zombies, spider webs, and others! If you peeked into a certain classroom, you would either be terrified or impressed! The most anticipated activity was trick or treating. During break of recess time, the students went to different classrooms and the teachers' office to collect candy. However, you could only receive treats if you were wearing a Halloween costume. Most students received numerous pieces of candy of all different types. Students also watched Halloween videos as well as read stories during recess time. Some classes even made ghosts with paper and cotton and played outside.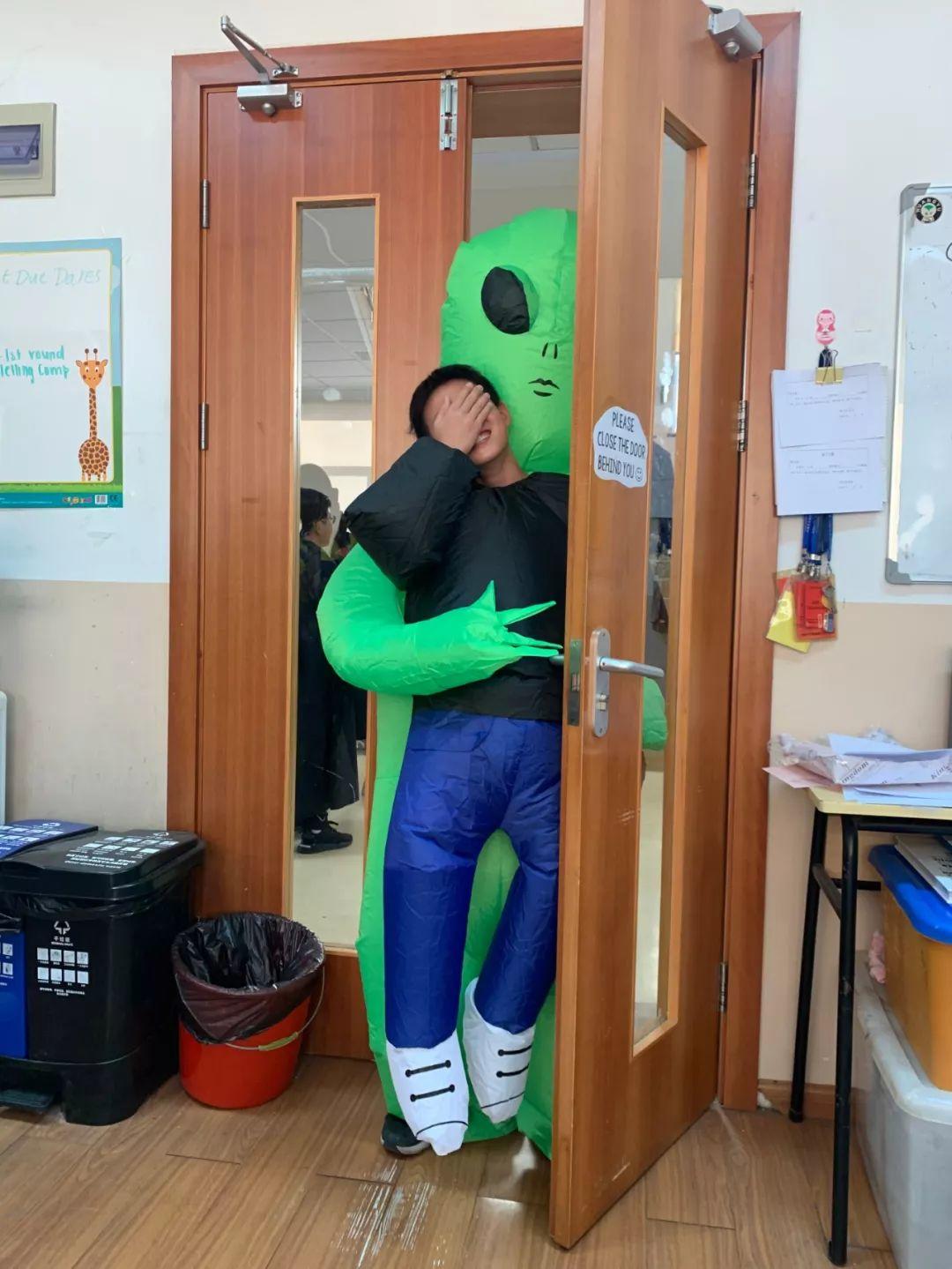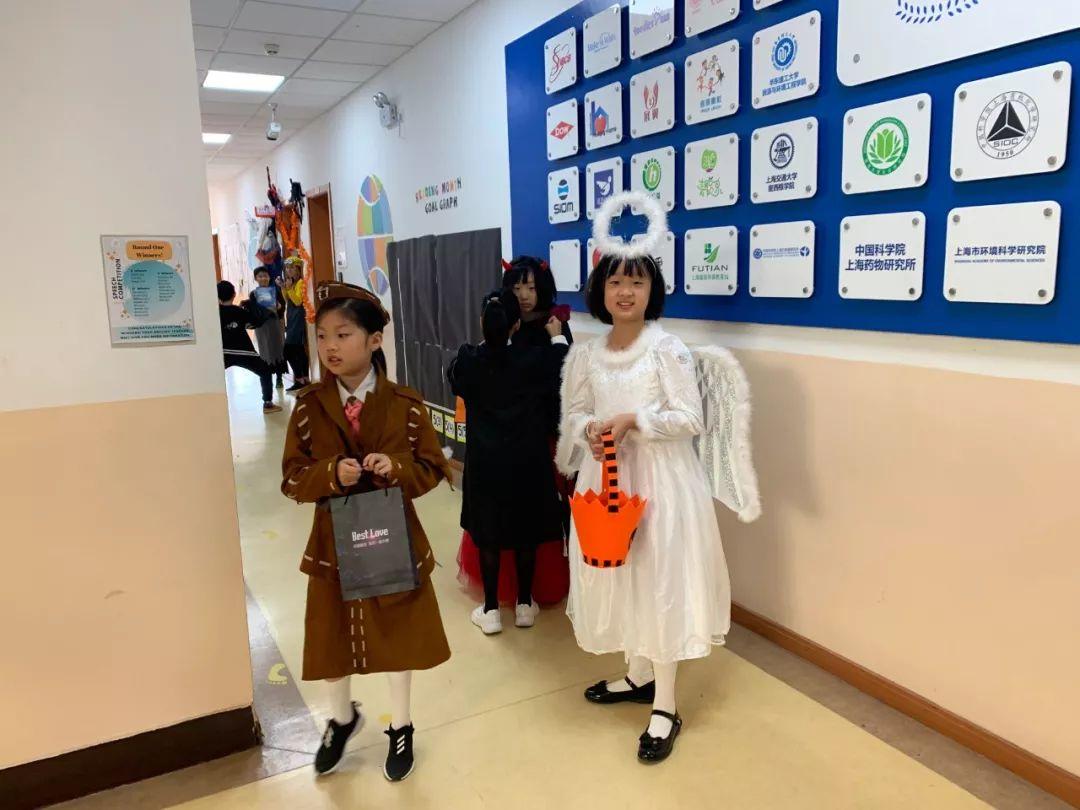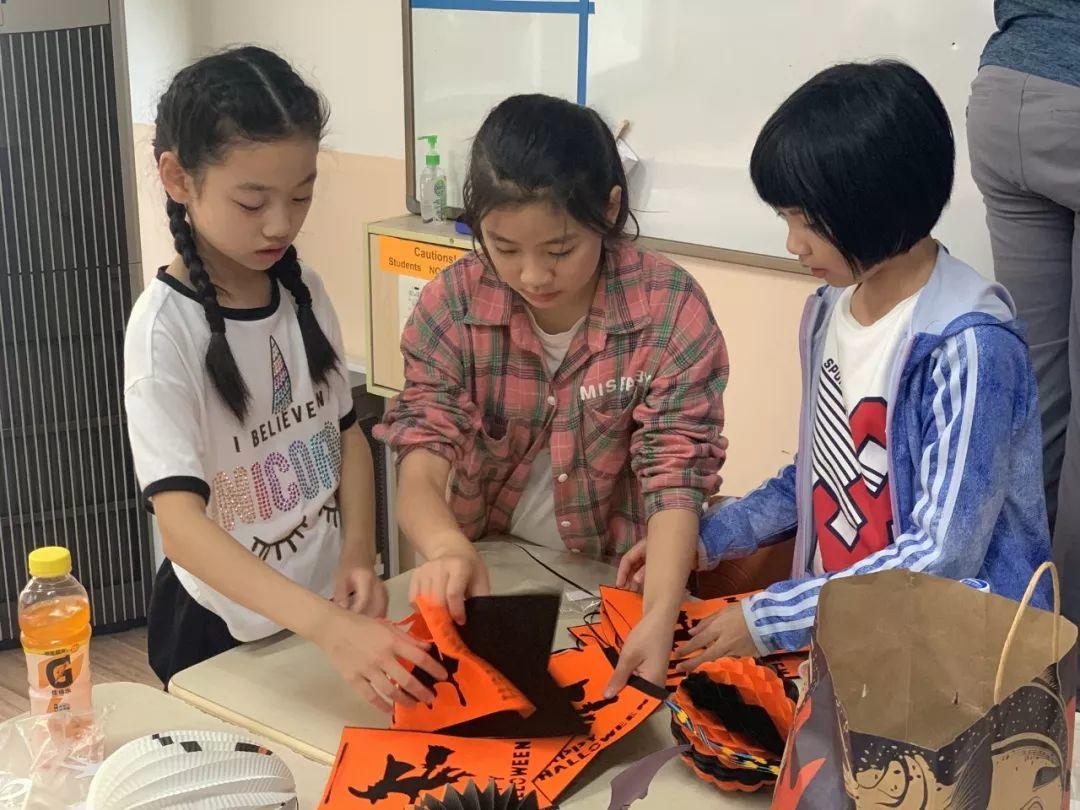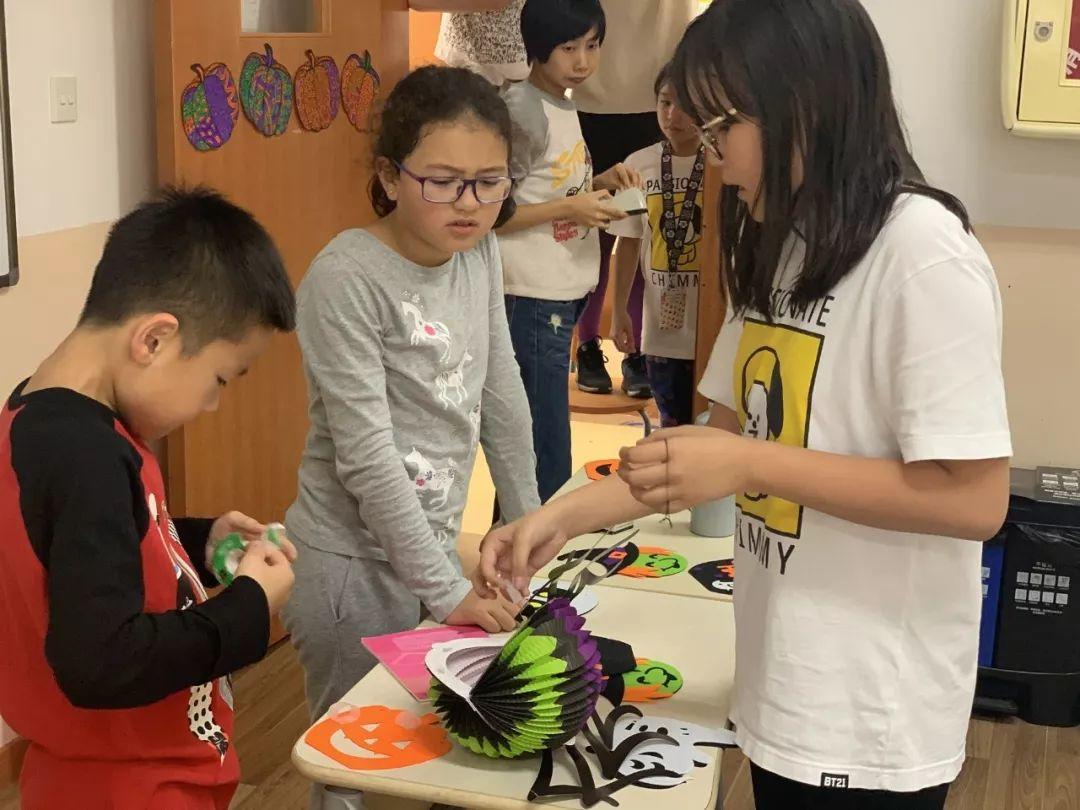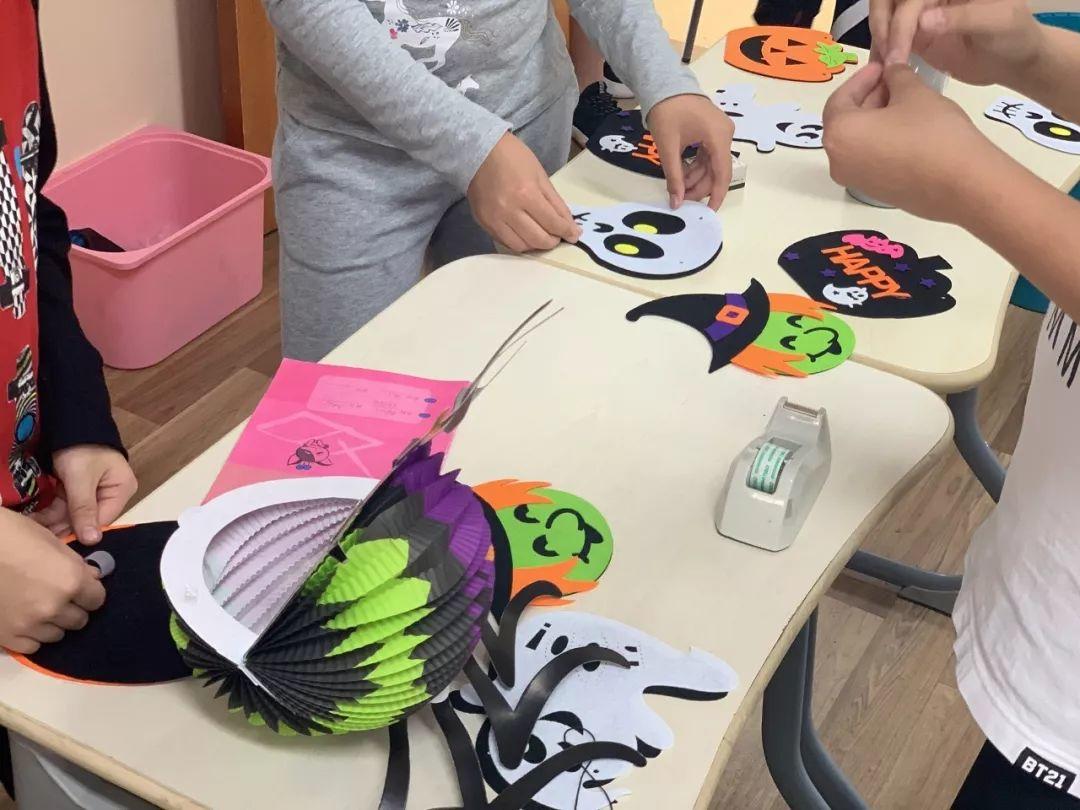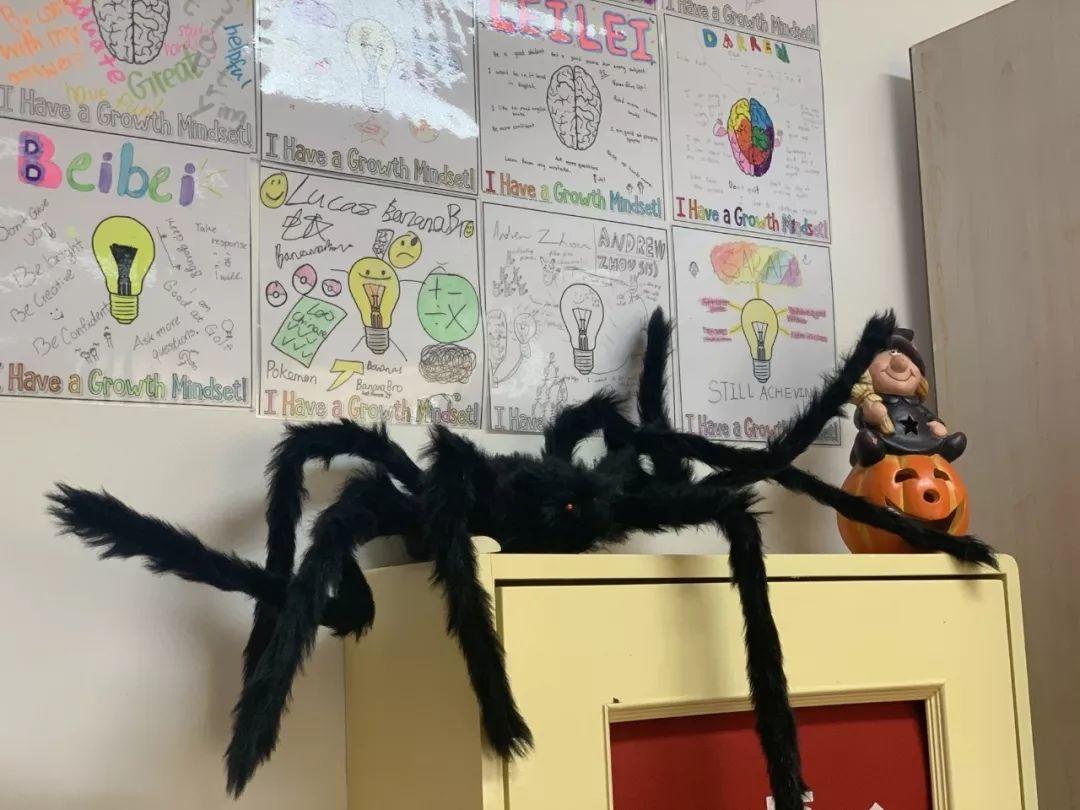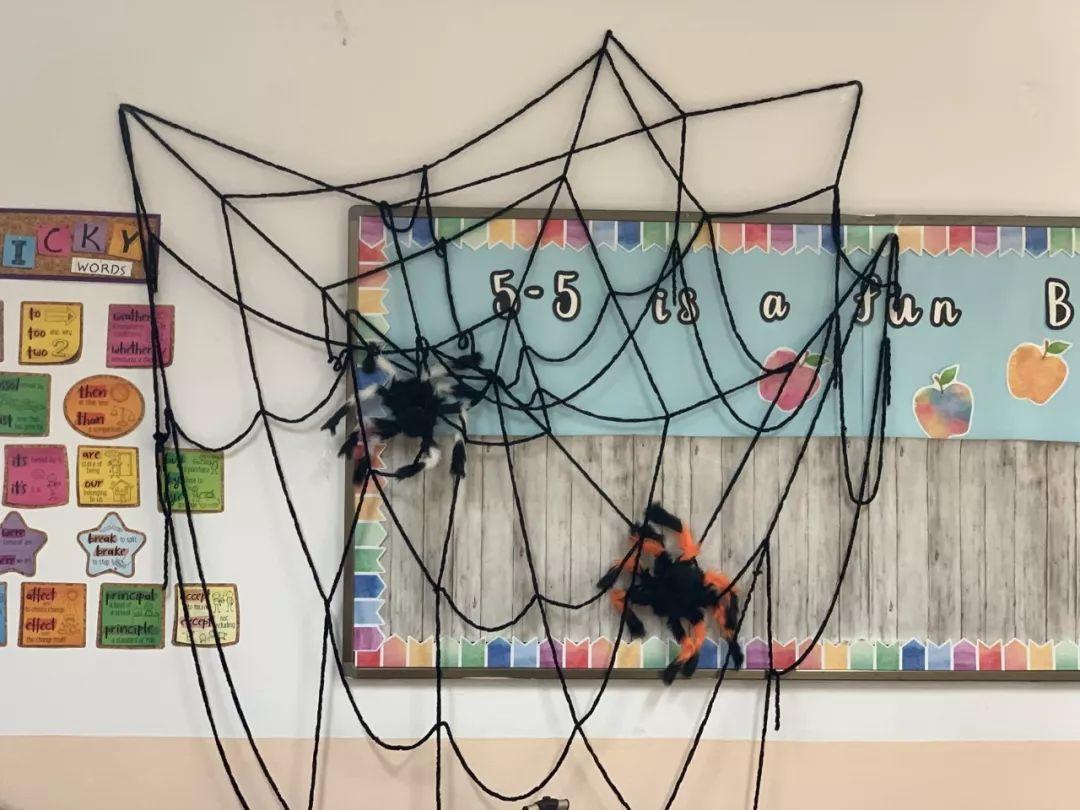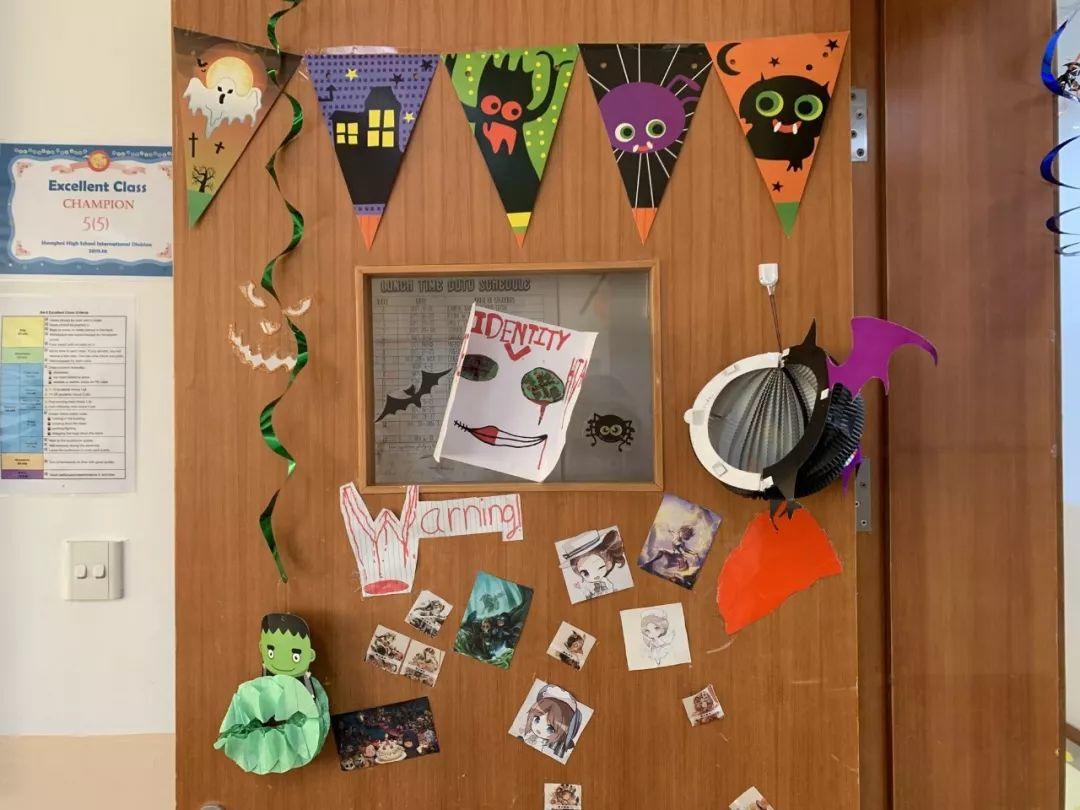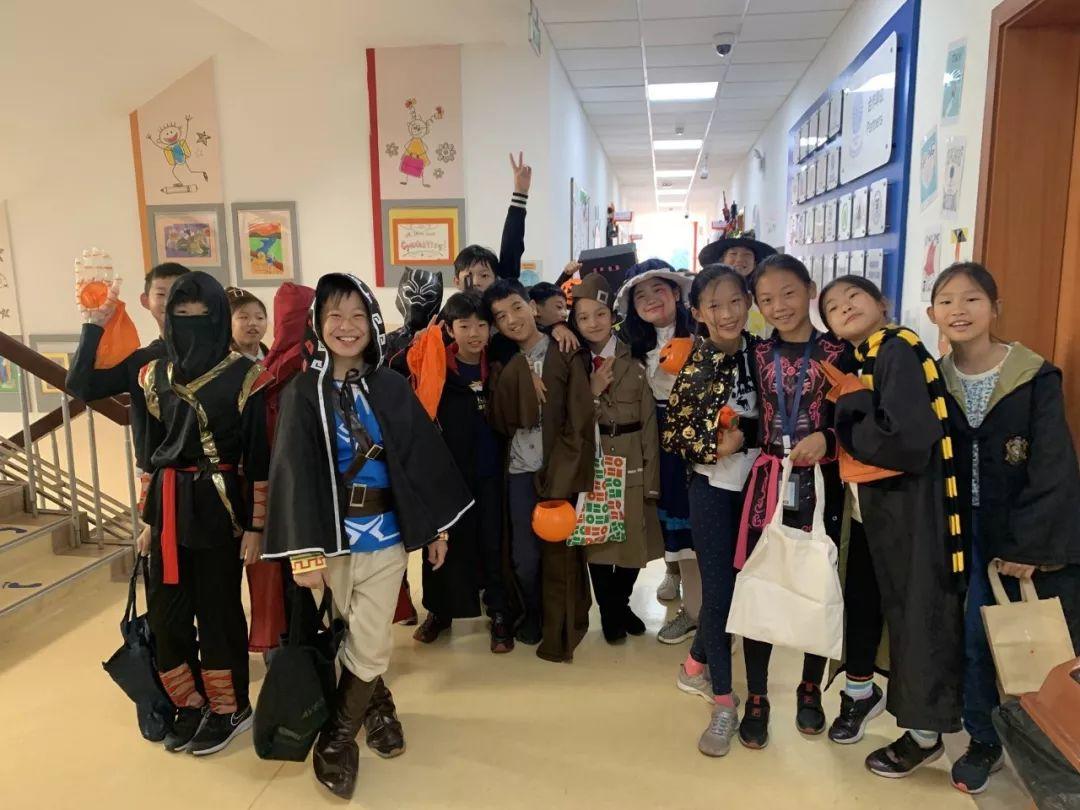 It was an unforgettable day for everyone. Students got a large amount of candy, wore crazy costumes, and decorated rooms on this day. Hope you had a very happy Halloween!
四五年级:送你一份万圣节的正确打开方式
每当我们想起万圣节,糖果、南瓜和各种奇装异服都会第一时间浮现眼前。
在本年度万圣节的前两周,四五年级的学生们就装饰起了教室,营造出浓厚的万圣节氛围。
每个同学还都带来了许多小颗的糖果,既方便分享,又为"不给糖就捣蛋"的活动做好了充分准备。
节日当天,四五年级的老师和同学都动足脑筋妆扮自己,小黄人,迪士尼公主,南瓜,蝙蝠,超级英雄,甚至各种动物都随处可见。
四五年级的教室成了装饰品的海洋。
无论走进哪一个教室,精致的南瓜,搞怪的僵尸或者巨大的蜘蛛网,都让人印象深刻。
大家最喜欢的当然是"不给糖就捣蛋"的套糖果环节,各类打扮奇特的人物在午休时间一下子涌进了老师办公室和各班教室。
这一天的课间休息时,老师都会讲述或者观看万圣节传统故事,有些班级还自己动手,用棉花和纸张手工制作了万圣节小恶魔。
分享美味的糖果,打扮成有趣的人物形象,还能装饰自己的教室,所有人都度过了难忘快乐的万圣节!