From September 2nd to September 6th is the first week of the beginning of the new semester. Puxi 1-3 grade children are all full of harvests in summer vacation. and they are beginning to learn a new life with full expectation.

The first week is summer homework show week. Students showed their summer homework and shared their wonderful summer vacation stories.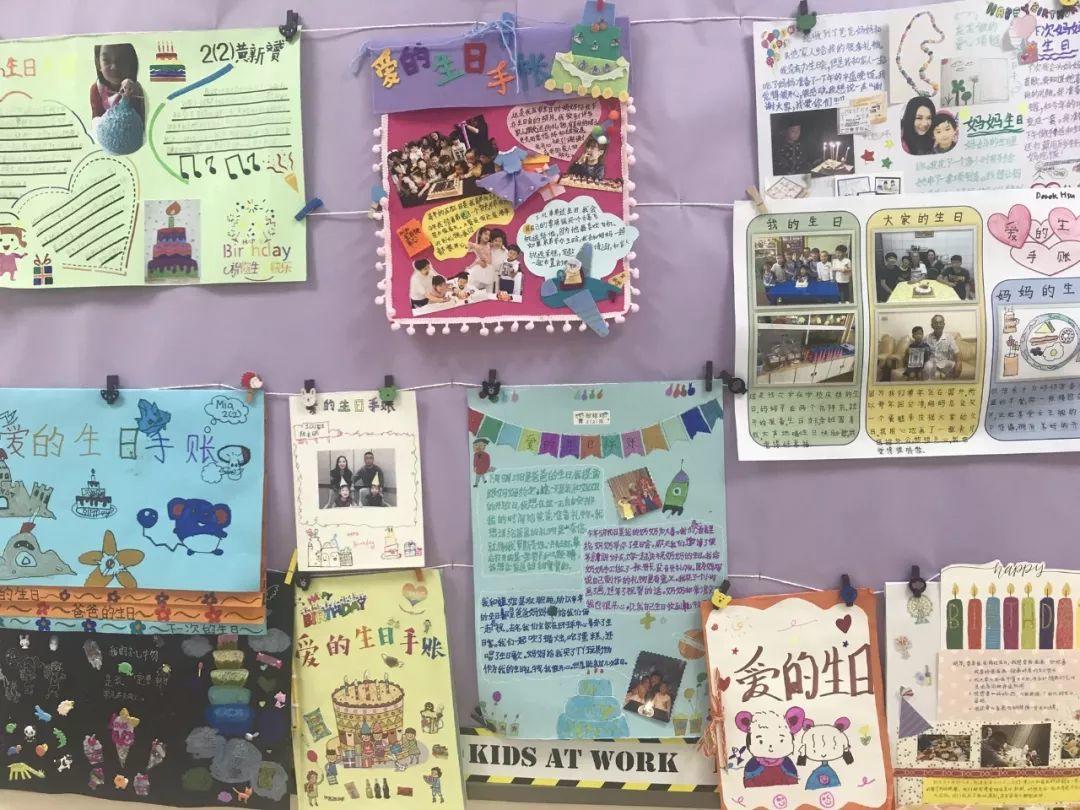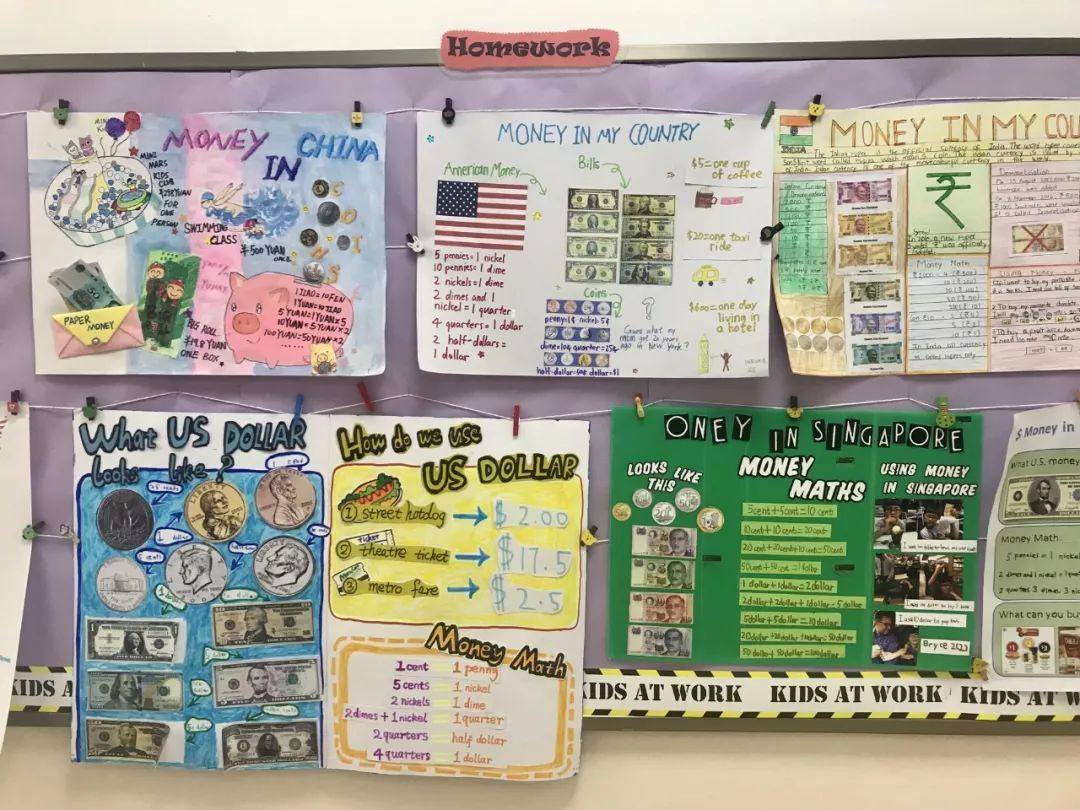 For Grade 2 students, their summer homework is "making a love account". Students shared their birthday party which is prepared by their parents. And also talk about how to plan a birthday party with their fabulous ideas for their family members. In the process of accepting and giving, students gradually understood that "love needs to return". These little ones are learning to use their actual actions to repay their parents' love. Grade 2 students' national currency posters are also eye-catching. Different currencies help students learn how to use the mathematics knowledge in the classroom in daily life.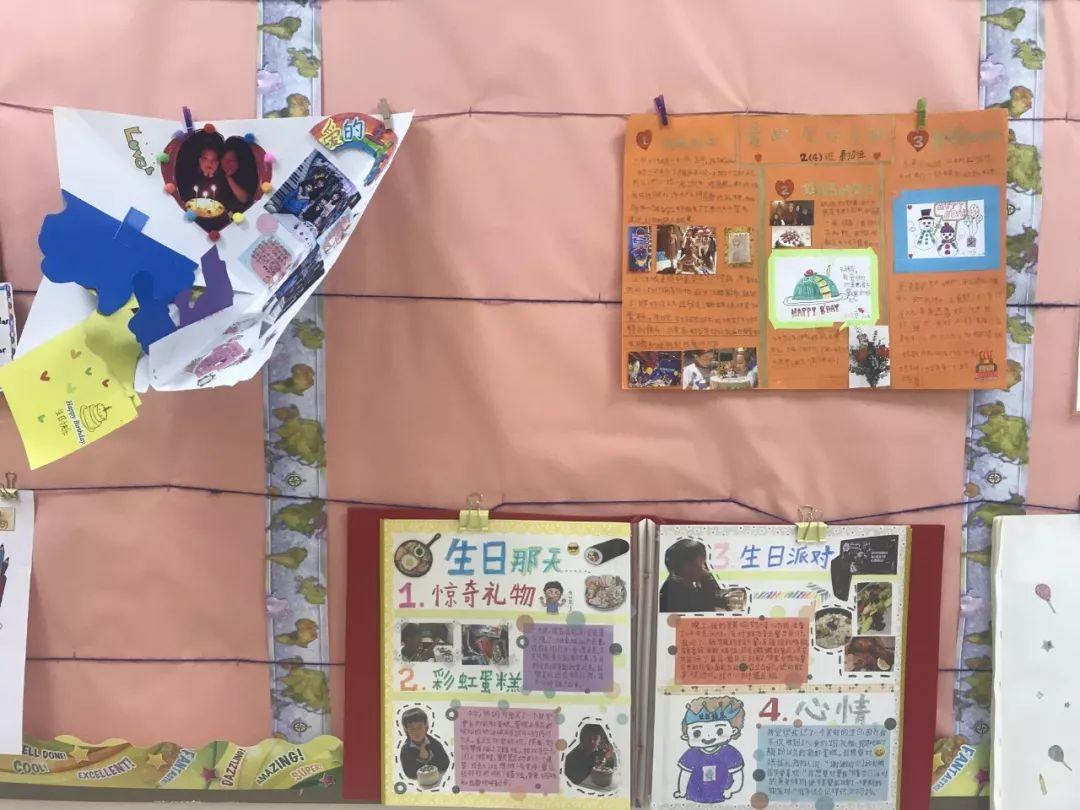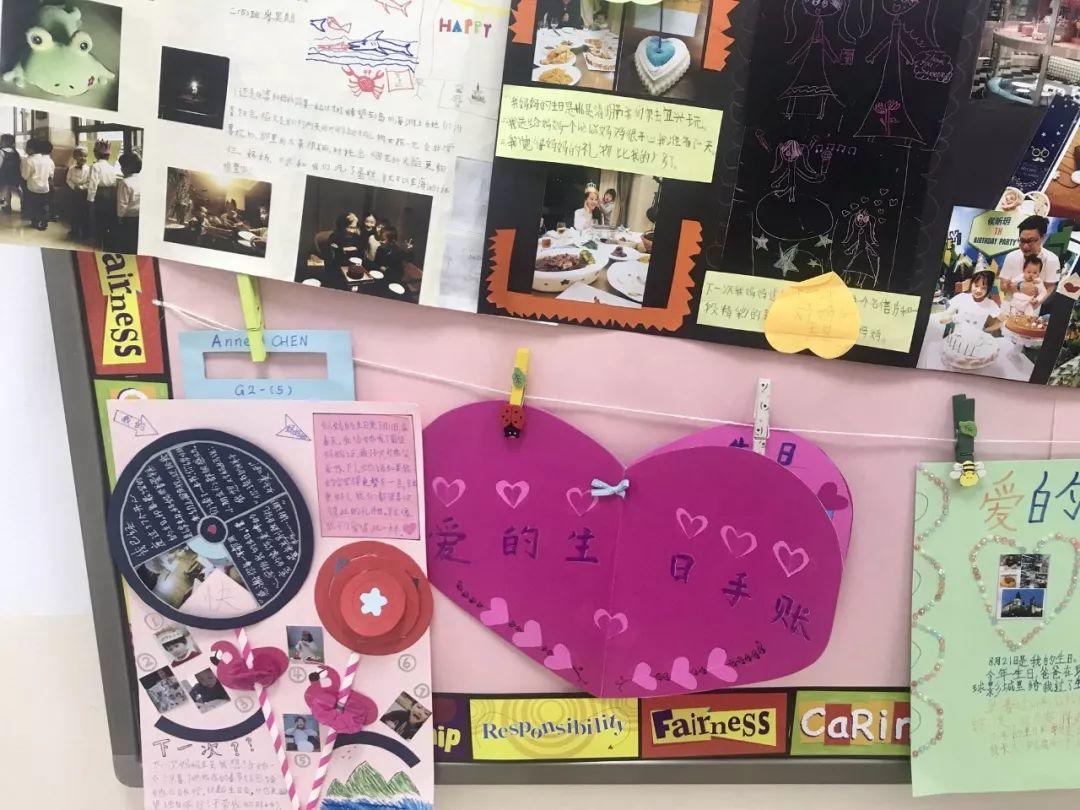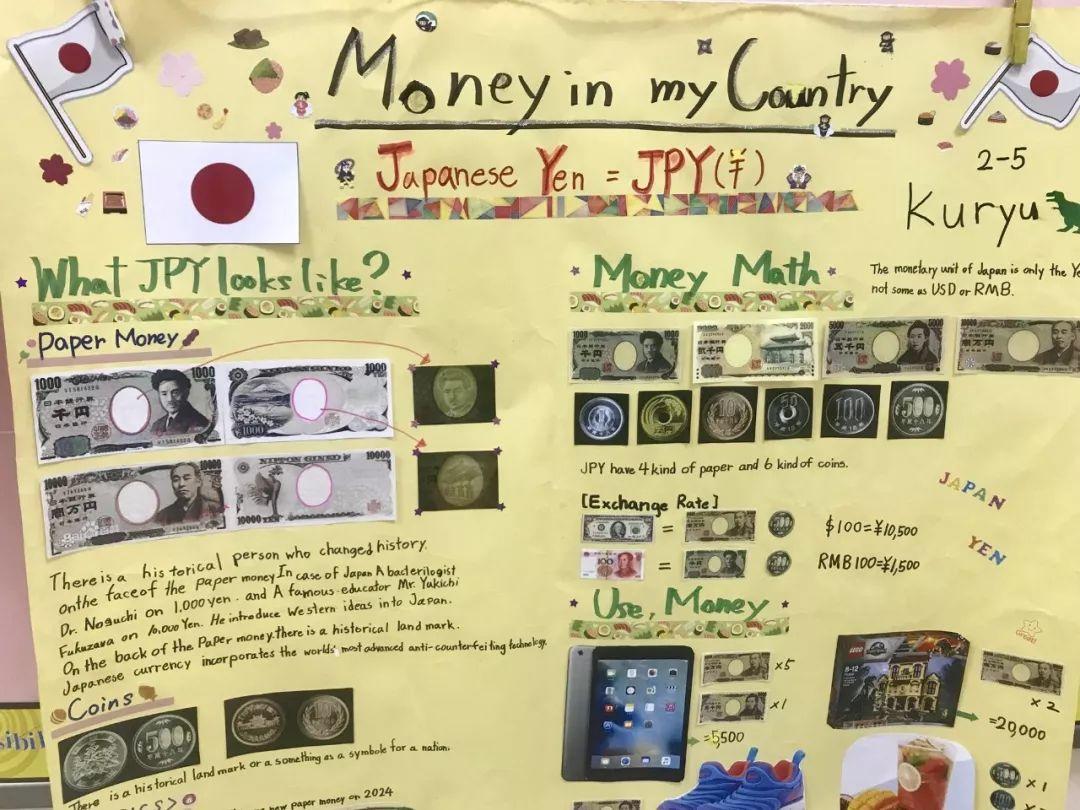 For G3 students, their summer homework is rewriting endings of one book. In the original story background, students rewrote the well-known endings with imagination. Many children sighed: "What a amazing ending they wrote!" In mathematics, G3 students need to know different statistical charts, so the teachers arranged "One Day in your summer vacation" as their summer vacation homework. Every student displayed their homework during the holiday with the pie chart. Every teacher gave detailed and detailed evaluations of the posters made by the children to help them improve the details.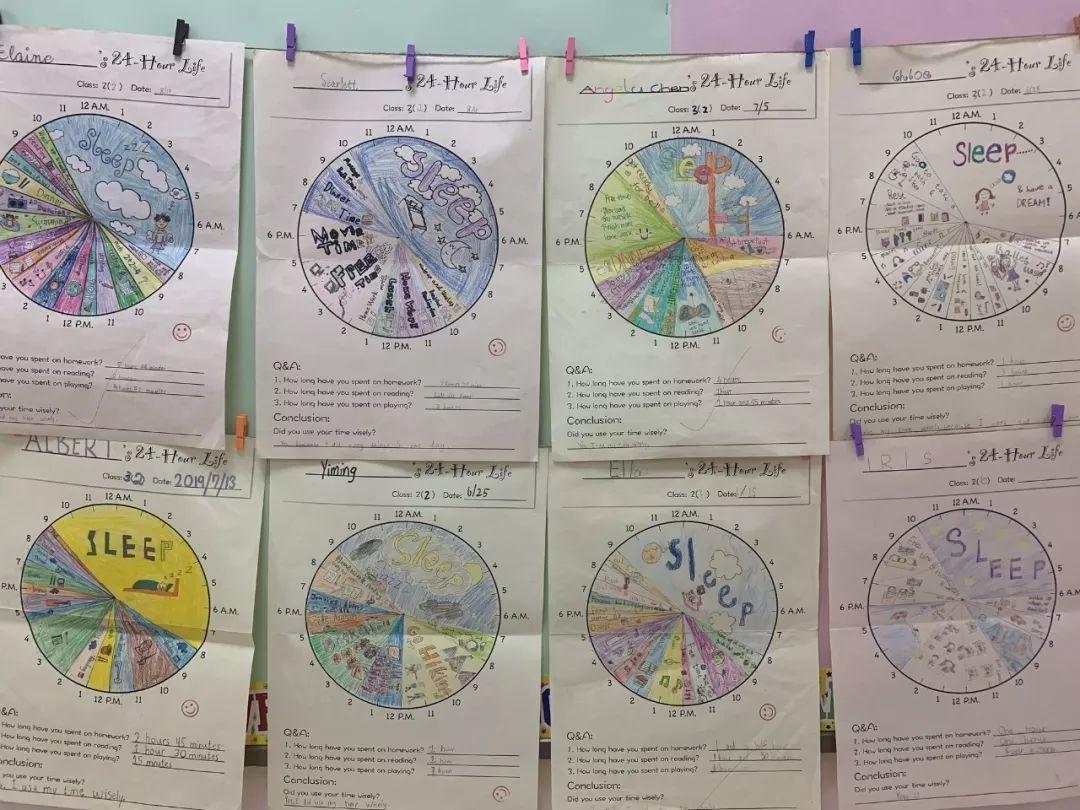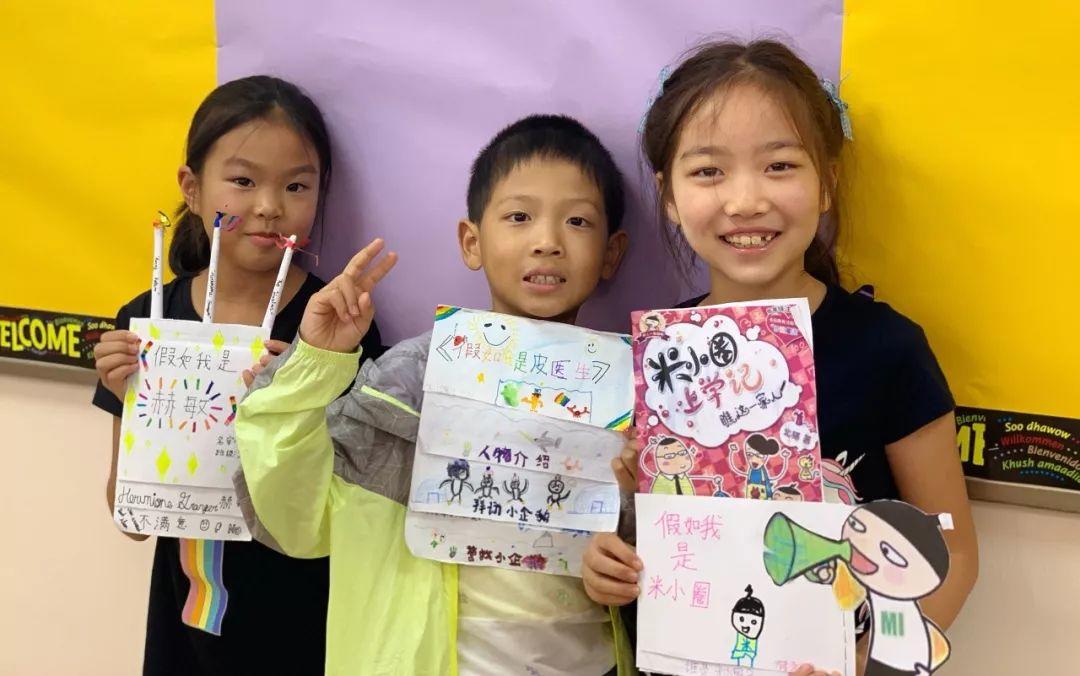 Presentation is a way to expand students' thinking and exercise their ability to express. At the end of the week's presentation, students' works all on both sides of the corridor. Hope every student's school-life will be more colorful than their works on the wall!
缤纷假期,暑期课题展示
9月2日-9月6日是新学期开始的第一周,浦西1-3年级的小朋友带着暑期的满满收获,充满期待地开始了新的学习生活。
第一周作为暑期作业展示周,小朋友们尽情展示了自己的暑期成果,分享自己精彩的暑假故事。
二年级的暑假作业是一份"爱的手账",小朋友们记录了家人为自己过生日的经历,以及自己给家人策划生日会的奇思妙想。
在略显稚嫩的画笔下、在接受与给予的过程中,小朋友们渐渐懂得了"爱需要付出",而小小的他们正在学着用实际行动回报父母的爱。
二年级小朋友制作的自己国家货币海报也让人眼前一亮。
不同货币间的换算、不同国家物价的差别让小朋友们在实际生活中将课堂上的数学知识运用的淋漓尽致。
三年级的暑假作业是改编一本书的结局,小朋友们在原有故事背景下,用生动奇谲的想象重新改写我们熟知的结局,不少小朋友都会感叹:
"原来故事还可以这样发展!
"老师们也对他们的想象力赞赏有加。
在数学方面,三年级小朋友需要认识不同统计图表,于是老师们在假期布置了"你的一天"展示作业,让小朋友用饼图记录自己的一天。
老师们对小朋友们制作的海报都给予了详尽细致的评价,帮助他们在细节上得到完善。
这样新颖奇特的学习方式是拓展思维、锻炼孩子表达能力的绝佳方式。
一周的展示课结束,走廊两侧的学生作品已经挂得满满当当,相信孩子们新一年的学习生活会比墙上的作品更加丰富多彩!
Picturesby
Jenny Zhang,ChelseaChen